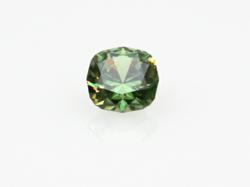 In addition to our beautiful collection of loose gemstones, we temporarily have a selection of gorgeous loose colored stones all cut in Idar--Oberstein
San Francisco, CA (PRWEB) April 19, 2012
Union Street Goldsmith, a San Francisco custom jewelry store that offers engagement rings and diamond rings, recently added a new selection of fine and rare colored gemstones that will be available for a limited time at the store in the Marina District of San Francisco.
"In addition to our beautiful collection of loose gemstones, we temporarily have a selection of gorgeous loose colored stones all cut in Idar--Oberstein," Summer Anderson of Union Street Goldsmith said. "These exotic gemstones stones are gorgeous to look at, so let us make the perfect piece of jewelry for you with your favorite one."
The collection includes vivid blue green Paraiba Tourmaline that has become even more rare than before, one trillion from Brazil and three-faceted gems from Africa. In addition, customers will discover a fabulous 5.76-carat oval brilliant cut of a juicy orange Mandarin Garnet. The selection also includes the very rare Demantoid Garnet from Russia. Choose a 2.36-carat cushion cut or a matched pair that weighs 2.38-carats total.
"The fancy cut 2.36-carat chrome green Demantiod Garnet is the prettiest I have ever seen," Anderson said. "The cutting is fantastic, the color is outrageous, and it is quite large for this rare variety of gemstone."
Topaz comes in many colors, but the most sought after is the Red-Orange Imperial Topaz. Union Street Goldsmith invites customers to come see its stunning 9.67-carat stone that would look beautiful in a handmade jewelry piece. This collection also includes a 14.80-carat pastel Green Beryl, and an 11.03-carat pinkish purple Kunzite.
For more information about the gems or any of Union Street Goldsmith's products or services, call 415-658-9315, view the jeweler on the web at http://www.unionstreetgoldsmith.com or visit 1909 Union St. in San Francisco.
About Union Street Goldsmith
Union Street Goldsmith is a San Francisco custom jewelry store that specializes in engagement rings, diamond rings, wedding bands, 22-karat gold, platinum, pearl necklaces and jewelry repair. Glenda Queen and Terry Brumbaugh founded Union Street Goldsmith in the Marina District of San Francisco in 1976. They have been jewelers so long that they are now creating engagement rings and wedding bands for the children of couples whose rings they made decades ago.