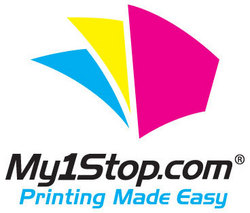 My1Stop is built on singular and powerful premise, that we deliver content, pricing, service and custom printing products that meet and exceed customer expectations
Fort Scott, KS (PRWEB) September 23, 2009
My1Stop.com received Outstanding Achievement Awards within the "publishing" category for B2B Standard of Excellence, Marketing Standard of Excellence, Media Standard of Excellence, Other Standard of Excellence, Portal Standard of Excellence and Professional Services Standard of Excellence. These "Outstanding Achievement Awards" are presented to only one website within the commercial printing and publishing category. The web site won in 2006 for Best Manufacturing Website and in 2008 for Best Publishing Website.
"My1Stop is built on singular and powerful premise, that we deliver content, pricing, service and custom printing products that meet and exceed customer expectations," says Michael Del Chiaro, My1Stop.com president. "We are humbled by receiving an award across six customer-centric categories." These awards support and deepen our commitment to providing customer-driven experiences - online and offline. Coupled with our recent Inc500/5000 recognition, we feel confident that our commitment to customers will drive our growth - and customers' growth into a bright future," concluded Del Chiaro.
About Webawards.org
Since 1997, the Web Marketing Association's annual WebAward Competition has been setting the standard of excellence for Website development. Independent expert judges from around the world review sites in 96 industries. The best are recognized with a WebAward which helps interactive professionals promote themselves, their companies, and their best work to the outside world. The WebAward Competition is the premier award recognition program for Web developers and marketers worldwide.
My1Stop.com's innovative solutions get attention, save time and cost. Their online custom printing services include complete graphic design, fast accurate quotes on all projects and world class customer service on every order.
Michael Del Chiaro
President
My1Stop.com
1-800-691-7867
###