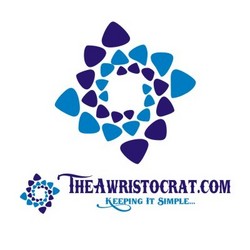 These full color custom t-shirts are awesome
Columbus, NE (PRWEB) May 9, 2008
CAS Enterprises, Inc. announced that it has launched a new product line of Full Color Custom T-Shirts on its flagship website, TheAwristocrat.com. In the beginning, they will carry exclusively white Gildan Activewear T-shirts, allowing website visitors to select from either 100% cotton or a 50/50 blend. They will carry a large selection of both Adult and Youth sizes. Additional colors, brands, and apparel will be added throughout the summer months.
"These full color custom t-shirts are awesome," exclaimed Clark Swihart, Founder and CEO. "Whether our customers are looking for Personalized Custom T-Shirts for Elections, Christian Groups, Fund Raising, or just want a personal message or funny saying, we can now provide them with a high quality, cost-effective solution."
TheAwristocrat.com is most well known for being the leading North American supplier of Custom Silicone Bracelets & Awareness Rubber Wristbands. Already having sold millions of personalized silicone wristbands and rubber bracelets, they continue to sell more and more to satisfied existing customers and by adding hundreds of new customers each month who continue to see the value of such a cost effective method of raising money and/or awareness with a product that many considered to be a passing fad. TheAwristocrat.com's continued success with silicone bracelets and other fun products such as personalized custom dog tags has proven the "passing fad" crowd wrong.
TheAwristocrat.com prides itself on providing its website visitors and loyal customers with unique fundraising ideas for schools and churches. They offer their products such as custom silicone wristbands, custom lanyards, slap bracelets, personalized dog tags, custom leather wristbands, and full color custom t-shirts and the lowest price possible to leave plenty of margin for their customers to raise lots of dough for their school, group, or organization. TheAwristocrat.com is grateful to have played a small part in thousands of successful fund raising events for a wide variety of worthy charities and causes.
About Clark Swihart, CEO and Founder of CAS Enterprises, Inc.:
In Clark's own words, "Simply put, I am 'Driven.' I have this unyielding drive within me that is determined to never stop learning, never stop growing, and to never stop reaching for the stars. I truly believe that failure is impossible and often say, "Failure is NOT an option." Any and every misstep presents an invaluable opportunity to learn and a challenge to be overcome, leading to an almost indescribable feeling of my world expanding -- a world seen from a new perspective with more meaning and full of new possibilities. Due to this, I relish competition and thrive on the feeling of accomplishment that comes with pioneering new trails.
Within CAS Enterprises, Inc., I have worked hard to instill a sense of purpose and adherence to the highest of ethical standards. Of course, this has been made easy by being surrounded by such great people. We believe in treating our customers, our community, and one another with the utmost respect.
Moving forward, I will continue to strive for the stars. The vision within demands that I never settle into a comfort zone. Instead, I will fight for every inch of growth and every victory. CAS Enterprises, Inc. will always be an entrepreneurial company, trailblazing its way into new and exciting markets. Current initiatives such as the development of a new wholesale division and expansion into the screen-printing industry (a hefty investment) at TheAwristocrat.com and the creation of our own "Good Money MMA Fight Gear" brand of MMA Clothing & Apparel at MartialArtsPride.com are just the beginning.
More about Clark and CAS Enterprises, Inc.:
Clark's company, CAS Enterprises, Inc. began as a sole proprietorship called Wristbands4You in 2005. Working from a corner bedroom on a comically outdated computer, Clark had been trying to help a friend sell "Made in the USA" silicone bracelets; however, he was utterly unsuccessful and unable to make even a single sale. Making cold calls did not play well to his strengths.
Trying to turn defeat into triumph, he began researching the sales of custom silicone wristbands on the Internet. During his research, Clark found it to be incredibly difficult to determine the total price that suppliers were charging. They charged for the bracelets, setups, artwork, molds, shipping, and a multitude of additional options. If he found it to be difficult, he reasoned that potential customers must be experiencing a high level of frustration as well. Clark saw an opportunity to make an immediate impact within the industry by offering a simple "All-Inclusive" pricing model with absolutely no hidden fees.
Clark's excitement drove him to work day and night contacting vendors, developing a website, and building the necessary infrastructure on which a new business could flourish. During a period when others within the industry were exiting due to lagging sales and many naysayers around him warned that he was jumping onto a passing fad, Clark never wavered. He saw a lasting opportunity to provide a valuable service with a product possessing a plethora of uses to a global marketplace that was confused by an overly complex pricing model. Clark's "All-Inclusive" pricing model is now the standard within the industry.
###