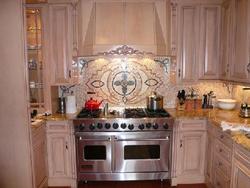 By taking these measures and really maximizing the space already available, homeowners will be able to see huge savings as they remodel their kitchens and bathrooms and renovate their homes
Boca Raton, FL (PRWEB) July 14, 2009
Ciara Cabinet Designs, South Florida's premier home remodeling and kitchen design company, has developed cost cutting tips on home remodeling. Many home owners are staying in their homes longer and are looking for ways to remodel their homes on a budget. With lavish counter tops and custom kitchen appliances, remodeling could cost thousands. Ciara has developed a list of insider tips to help you get the best deals.
Kitchen Cabinets - use what you have! You can cut panels out and install many types of glass
Increase your kitchen storage space - Lazy Susans, pull out drawers and cutlery dividers are great ways to maximize the space and conveniences in your kitchen, no matter the size.
Re-facing countertops - Not every inch of your countertop needs to be redone. Keep what you have and only resurface what's needed
Custom kitchen hardware - By changing the knobs or hardware on kitchen cabinets, you could save thousands while giving your cabinets a brand new updated look.
Custom Kitchen Backsplashes - Look around, there are unlimited choices of tile or glass, with beautiful murals to use at focal points.
"By taking these measures and really maximizing the space already available, homeowners will be able to see huge savings as they remodel their kitchens and bathrooms and renovate their homes," said Israel Morag owner of Ciara Cabinet Designs. "We assist our customers and explain all their options when remodeling a kitchen, helping them to achieve the look they want while keeping within there budget.
About Ciara Cabinet Designs:
Ciara Cabinet Designs, Inc. is a dream come true for individuals wanting to remodel their homes and gather ideas for kitchen cabinets and backsplashes. We have some of the finest crafted custom cabinets available in many wood species, styles, colors, and finishes. Fully customized kitchens and baths are our specialty. Ciara Cabinet Designs,inc. in partnership with Cuisines Laurier offers green kitchen materials and gives South Florida homeowners many choices.
###