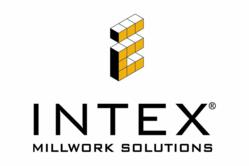 Millville, NJ (PRWEB) August 15, 2012
INTEX Millwork Solutions of Millville, NJ, announces the release of their new custom millwork Cellular PVC Pergola design that includes an optional polycarbonate roof system. Designed with completely maintenance-free materials, INTEX pergola systems are as strong as they are beautiful and will provide years of carefree outdoor enjoyment.
The new INTEX pergola design has been engineered to meet the international building code requirements for ice loading, wind uplift and snow loads. It includes analysis on everything from beam and rafter deflection, to footing design and bracket design. And whether it is freestanding in a garden, gracing a patio or surrounding a Jacuzzi, the INTEX pergola design has the capability to clear a spans of up to 25x25 feet depending upon the configuration specified.
Intricately detailed yet strong enough to face the elements, INTEX pergola systems were engineered to resist rot, warp, crack or peel. INTEX cellular PVC pergola components are sleeved over structural aluminum I-beams to provide strength and durability. INTEX has also designed a complete bracket system for assembling the pergola components together. Bracket holes align the screws with the internal aluminum members, assuring a secure pergola installation. In as little as a weekend, homeowners can enjoy their custom millwork pergola system thanks to INTEX's easy installation.
To learn more about INTEX Millwork Solutions, visit them at http://www.intexmillwork.com
About INTEX Millwork Solutions
INTEX Millwork Solutions specializes in the manufacture of high quality, maintenance free architectural millwork products. In addition to their standard product offering, their technical capabilities make them the 'go-to' company for those difficult projects that require job specific engineering and design assistance. INTEX's strength in both traditional workmanship and engineering technology crafts intricately detailed, high-quality millwork for distinctive homes and buildings.