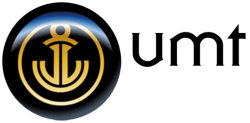 (PRWEB) August 31, 2012
The "Yachting Capital of the World", Fort Lauderdale, Florida, will host the 53rd Fort Lauderdale International Boat Show on October 25-29, 2012 and UMT International, located in the 400/500 tent at Bahia Mar at Booth # 573, will be re-designing their booth this year featuring a new contemporary look and feel.
UMT International has been known for years for their impressive boat show booth, presenting an array of marine boarding, lifting and stowage equipment as well as stainless steel products. UMT International will be completely re-designing their booth for this year's show with modern finishes and new innovative products.
Products on display will include the LG Davit, Carbon Fiber Boarding Stairs and the revamped New Generation E-Series Davit.
UMT International's LG Davit is available with 1200 and 1500lb capacities with custom color and graphics options. The LG davit is available with hydraulic retractable boom cable and hydraulic rotation.
The 2012 Carbon Fiber Boarding Stairs have been redesigned for 2012 with added rigidity and an upgraded finish.
The newly designed E-Series Davit will be UMT's most lightweight and affordable davit. The E-Series Davit was redesigned to accommodate limited spaces while not sacrificing strength.
Customers will have a chance to view and handle the new UMT products in a "yacht like" setting. Visit UMT International's new exhibit at the Fort Lauderdale International Boat Show at booth # 573.
Please call us at 877.673.9509 or visit our website at: