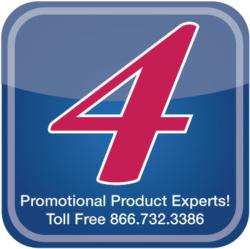 Essex, Ct (PRWEB) September 16, 2011
Recent research has indicated that chocolate is healthier than everyone once thought. The promotional product experts at 4AllPromos are celebrating by eating and selling custom imprinted chocolate. According to the British Journal of Medicine dark chocolate has similar benefits to that of exercise, lower blood pressure and cholesterol and helps fight diseases such as cancer. Consider chocolate as a gift, incentive or giveaway for clients, customers or guests and spread the word about the rewards of chocolate.
Health experts have concluded that eating chocolate two or more times a week can help reduce the risk of cardiac mortality. Much of the chocolate produced today contains a higher content of cocoa the ingredient with the most health benefits. Chocolate is a rich source of magnesium a nutrient which helps regulate the digestive, neurological and cardiovascular systems. It also contains many antioxidants which helps flush out free radicals in the body. Chocolate can lower blood pressure and LDL cholesterol as much as 10 percent. The nutrients in chocolate can also help the body produce endorphins, chemicals that help produce happiness and pleasure, that can help to act as a natural anti-depressant. Chocolate helps fight cancer by reducing inflammation similar to foods such as red wine, blueberries, garlic and tea. Believe it or not chocolate also helps prevent tooth decay by eliminating the streptococcus mutans, bacteria found in the oral cavity that contributes to tooth decay. So, there you have it, there are so many health benefits to eating chocolate in moderation and keeping it part of a well-balanced diet.
The best part about chocolate is that in comes in so many different forms including cocoa powder, chocolate candy and chocolate covered snacks. Get creative with chocolate gifts for clients, customers and guests. Winter is on its' way and hot cocoa mix and a mug make a great holiday gift. School is back in session chocolate covered pretzels, raisins and graham crackers make yummy snacks. Boxes of custom imprinted chocolate are a popular wedding favor. Chocolate wrapped in colorful foils can be used to decorate tables at special events. Chocolate wrappers can also provide easy advertising for any business. Edible promotions are a safe bet.
The chocolate from 4AllPromos can come in almost any size or shape including cell phones, coins or dollar signs, keys, awareness ribbons, puzzle pieces, computers and more. Visit the http://www.4allpromos.com/s/c32/gourmet-food-gifts-etc..html [Gourmet Food Gift Etc. __title__ ] section to view the large assortment of custom imprinted chocolate. Have an interesting request or event? Call one of 4AllPromos product specialists to discuss the best chocolate gift options.
Choose chocolate from 4AllPromos and live a long and happy life! Customers will love enjoying the benefits of chocolate once they get wind of all the benefits it can provide. Remember to exercise, eat a well balanced diet and take time out from the stresses life can present to also maintain a healthy lifestyle.
4AllPromos is a leading provider of promotional products including tote bags, drawstring backpacks sports bottles, sticky notes, pens and trade show giveaways. Visit 4AllPromos.com to browse and assortment of more than 15,000 custom imprinted products or call 1-866-732-3386 to talk to a product specialist today. Also find special discounts and promotions on the 4AllPromos Facebook and Twitter pages.
###