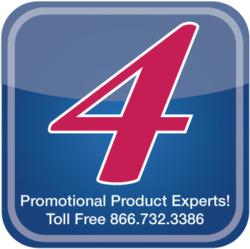 "Simply put there is no better use of advertising dollars than to give a pen with a logo on it to prospective or current customers"
Essex, Ct (PRWEB) October 06, 2011
Pens are the perfect promotional product because they are an essential office supply and they are an affordable form of advertising. In fact pens are such a popular promotional item that sales have risen almost two percent since 2009 according to Promotional Product Business magazine. 4AllPromos has also seen a rise in pen sales especially among its' top selling pens the Mardi Gras, the Javalina and the Bic Clic. Selecting the right pen for customer's can be a tedious task but with all the choices there is bound to be a perfect pen for every event.
Pens are great way to advertise. They are portable items that often switch hands many times. Pens also last forever. The average ballpoint pen can draw a straight line that can stretch about a mile long or anywhere from 4000 to 7500 feet. Pens have even beat out apparel as the most popular type of promotional product in 2010.
Pens or writing utensils in general will never go to waste. Pens make great giveaways at conferences, doctor's office, universities and hotels. Accompany pens with custom imprinted sticky notes, journals or notebooks for a nice gift for guests or customers. These kinds of items will never go to waste.
The best thing about pens is there is one for everyone. Pens come in every color of the rainbow and even with different color inks. Some have caps, some are retractable and some twist open. There are fat pens with big grips, thin pens, textured pens, different shaped pens and even glow in the dark pens.
President of the growing promotional product company 4AllPromos is Essex, Ct, Cosmo Corigliano knows why pens are one of the most popular promotional products out there, "Sometimes it's hard to improve upon a great idea. A promotional pen with a company's logo imprinted on it certainly falls into this category. Simply put there is no better use of advertising dollars than to give a pen with a logo on it to prospective or current customers - which is why it remains one of the top selling categories in the promotional product industry. At 4AllPromos we make custom pens a staple for all of our customer's promotional campaigns."
New business, political campaigns, non-profits and charities can all benefit from the quick advertising provided by pens. Pens can be personalized with any kind of message in any color and any font. Recently, promotional product companies have even started promoting eco-friendly pens that are made from recyclable materials. These kinds of personalized pens are perfect for niche audiences and customers.
For more on promotional pens and to browse a large selection of writing utensils visit 4AllPromos.com The promotional products company offers a large variety of custom imprinted products including tote bags, drawstring backpacks, mugs, earth-friendly products, trade show giveaways, apparel and more. To speak to a product specialists about how promotional products are great advertising items call 4AllPromos toll-free at 1-866-732-3386.
###