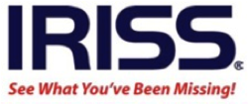 In addition to the customized shapes and sizes, the clear polymer utilizes our exclusive IRISS Poly-View™ technology.
Bradenton, FL (PRWEB) May 07, 2012
IRISS introduces custom solutions in IRISS's new platinum clear polymer window the Clear Choice™.
IRISS is the only global IR window manufacturer with solutions for unique applications. IRISS Custom Solutions ensure IR windows meet customer needs and applications. IRISS understands that not every application is suitable for a standard IR window. The patented IRISS reinforced optic is flexible and can be manufactured in an infinite number of shapes and sizes. This allows the IR industry safe access to energized targets previously considered impossible to monitor. Direct temperature measurement is now available on unique applications without the increased risk associated with removing covers or guards.
Custom options include: any material (stainless steel, aluminum, steel, etc.); any color (powder coated for a smooth, flawless finish); private labeling (companies can apply their logos); retrofit kits (value-add for aftermarket business); sized to fit even the largest switchgear, electrical panels, or field of view demands; fast turnaround time (designed, fabricated, and shipped to any preferred location).
In addition to the customized shapes and sizes, the clear polymer utilizes IRISS's exclusive Poly-View™ technology. Poly-View™ allows for inspection utilizing thermography cameras in the ultraviolet, visual, and shortwave, midwave, and longwave IR ranges. Poly-View™ offers the ability to use any thermography camera to monitor the electrical equipment, saving time, money and creating flexibility. IR windows with Poly-View in custom shapes and sizes allow visual inspection, yet this technology is durable and possesses IRISS's industrial grade ratings. IRISS Custom Solutions products are protected by IRISS's unconditional lifetime warranty.
About IRISS
IRISS is the leader and innovator in IR window technology and manufacturer of the world's first and only industrial grade IR inspection windows. IRISS's vision is to universally mitigate the risk of electrocution and arc blast as fully as possible during the inspection of energized electrical equipment. As solution providers, the team at IRISS brings a multitude of experiences from world class maintenance programs together to meet the individual needs of commercial, industrial, power generation, and government maintenance programs that put the clients' needs ahead of profit margins or fixed product offerings. To obtain additional information about IRISS, Inc. and learn more about IR thermography technology and the use of IR windows go to http://www.iriss.com or email info(at)iriss(dot)com.