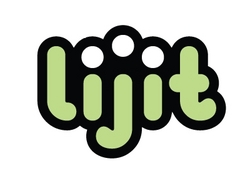 "I've known the guys at Lijit for some time and am thrilled to join the Lijit Board of Directors," said John Winsor, CEO of Victors & Spoils.
Boulder, CO (PRWEB) September 21, 2010
Lijit Networks, Inc., the leader in custom site search and engagement tools for online publishers, today announced the addition of advertising and publishing industry veteran John Winsor to its Board of Directors. In this role, Winsor will help Lijit capitalize on recent growth fueled by the company's proprietary understanding of consumer audiences and the relative influence of individual online publishers.
"I've known the guys at Lijit for some time and am thrilled to join the Lijit Board of Directors," said John Winsor, CEO of Victors & Spoils. "They're redefining the way we understand online communities and making it possible for us to identify and harness the power of digital influencers to extend the market resonance for brands."
Winsor is an advertising and branding expert as well as a strategic marketing executive known for his work in publishing, collaboration, co-creation and crowdsourcing. He is also the well-known author of several books including Baked In: The Power of Aligning Marketing and Product Innovation, Spark: Be more Innovative through Co-Creation, Beyond the Brand: Why Engaging the Right Customers is Essential to Winning in Business, and Flipped: How Bottom-Up Co-creation is Replacing Top-Down Innovation.
Currently, Winsor is the CEO of Victors & Spoils, the world's first creative advertising agency built on crowdsourcing principles. Prior to V&S, Winsor was the VP and Executive Director of Strategy and Innovation at Crispin, Porter + Bogusky. He was appointed to this role after the company he founded, Radar Communications, was acquired by CP+B in 2007. Prior to founding Radar, Winsor built a magazine publishing company devoted to sports such as mountain biking, in-line skating, and extreme skiing, which was sold to Conde Nast in 1998. Winsor writes a well-known blog, John Winsor: http://www.johnwinsor.com, and is a regular speaker at marketing and business conferences.
"John brings a critical skill-set to Lijit that combines deep expertise in both advertising and publishing," said Todd Vernon, CEO and founder of Lijit Networks. "As a publisher, marketer and ad agency veteran, he will ensure that Lijit continues to build innovative solutions that help brand marketers reach the right audience in the right context at a time when they are most receptive to the message."
About Lijit Networks, Inc.
By helping publishers engage and understand their readers, Lijit has created a trusted publisher network – including more than 12,000 publishers, 700 million page views per month, and 53 million unique visitors – that advertisers and brands leverage to build relationships with their target audience. Lijit's innovative site search and statistics collect and report on reader intent, behavior, demographics, and other actionable insights. The data is used to build highly targeted and contextually relevant premium online advertising campaigns that increase brand awareness, deliver more intent to purchase, and result in better ad performance. Learn more at http://www.lijit.com.
Lijit, the Lijit Networks logos and all other Lijit Networks product or service names are trademarks or registered trademarks of Lijit Networks, Inc. All other names and trademarks are property of their respective owners.
# # #