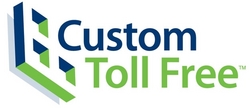 1-800-Cut-Tree has proven to be a very recognizable and easily remembered toll free number – one that has generated a great number of referrals to tree care businesses across the country
Seattle, WA (Vocus) July 29, 2010
Custom Toll Free, a national leader in search, marketing and provisioning of vanity toll free numbers, announced today that it is increasing its services offered by launching its first comprehensive "single number" online platform for a vertical market – the tree service industry.
The new website, 1800CutTree.com, complements the existing 1-800-Cut-Tree vanity toll free number and provides an online marketplace for tree care providers throughout the U.S. The site will link consumers to arborists providing a wide variety of services, from pruning and trimming to emergency tree care, health and maintenance to professional tree removal.
"1-800-Cut-Tree has proven to be a very recognizable and easily remembered toll free number – one that has generated a great number of referrals to tree care businesses across the country," said Michael Evans, president of Custom Toll Free. "Now we're taking that concept one step further by creating the industry's most advanced online marketplace."
Evans said that the website allows consumers to use a simple interactive map to locate one of the dedicated tree service providers in their area. Then they fill out a brief form describing their tree needs, and the request is routed to the nearest professional 1-800-Cut-Tree service provider. There is no cost to consumers to use the site.
Each of the tree care professionals specializes in slightly different areas of service. Many have professional certifications from the International Society of Arboriculture (ISA) or are accredited members of the TCIA (Tree Care Industry Association), are members of the local Chamber of Commerce and Better Business Bureau, and have won awards and other recognition.
For tree care companies, the new http://www.1800CutTree.com online marketplace platform can mean increased business and greater credibility from consumers. Statistics show that using a toll free number in marketing increases response rates approximately 14 percent. That return on investment will only be enhanced with the accompanying website platform.
Evans said Custom Toll Free is planning a number of sales, marketing and advertising promotions around the new tree service website in the coming months. Additionally, he said, tree care providers can use the website address with their toll free number in their own print and radio ads, as well as on their company trucks.
Besides linking to professional tree care service providers, the new website offers a wide variety of content including tree care tips, helpful information about trees, and a blog to share information with consumers and enable homeowners and others to ask questions about tree care issues.
For Custom Toll Free, the vertical market website opens up a promising new line of business and revenue stream.
"This kind of industry-wide online marketplace offers many benefits to both buyers and sellers of consumer services, and Custom Toll Free is in the perfect position to bring the two parties together," he said. "We expect this to be just the first of many such online platforms that will complement our toll-free numbers and create additional value for our industry partners."
For more information on becoming a 1-800-Cut-Tree provider or to find an arborist in your area, please visit http://www.1800CutTree.com.
About Custom Toll Free:
Custom Toll Free is a national leader in the field of web services and marketing with vanity phone numbers. Custom Toll Free provides clients number search and location, market consulting, direct response services and e-commerce technology solutions for marketing and telecommunications companies nationwide. For more information, please visit http://www.customtollfree.com or call customer service phone number 1.800.CUSTOMIZE.
###