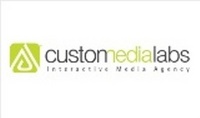 By leveraging the iPAQ as a digital marketing and business development platform, we've provided an innovative way for the Cordis Endovascular sales team to share a large amount of materials with physicians in a highly engaging format
Philadelphia, PA (PRWEB) December 9, 2009
The Cordis North America Endovascular sales team now has a new, highly interactive mobile application to use when meeting with physicians: the Lower Extremities Solutions (LES) Toolkit.
Developed by customedialabs as a way of giving the sales team instant access to critical product- and procedure-related information while in the field, the LES Toolkit application includes a variety of data on three key Cordis medical devices: the Outback® LTD® Re-entry Catheter, the Frontrunner® XP CTO Catheter and the S.M.A.R.T.® CONTROL® Iliac Stent.
The LES Toolkit app integrates advanced functionality into a multitude of dynamic rich media content areas, including product overviews, animations, video testimonials, data slideshows and graphics with zoomable "hotspots," or close-ups of specific attributes of other companies' products that help demonstrate to physicians how Cordis measures up to its competition.
When first approached by Cordis with this project, customedialabs was asked to extend the use of the iPAQ, a pocket PC powered by Microsoft Windows Mobile OS and traditionally used by the Endovascular sales force as an inventory-management system. Sensing that the iPAQ could become an ideal delivery platform for marketing and business development content, customedialabs began to develop this platform further to enhance the business-development experience, a goal achieved by rearchitecting existing content and transforming it into a rich media format accessible from the digital device.
"By leveraging the iPAQ as a digital marketing and business development platform, we've provided an innovative way for the Cordis Endovascular sales team to share a large amount of materials with physicians in a highly engaging format," said Manos Sifakis, president and CEO of customedialabs. "The sales team will now be able to address physicians' inquiries and needs much faster than they would be able to using traditional media."
For more information and a demo of the Lower Extremities Solutions Toolkit mobile application, please visit http://www.customedialabs.com.
ABOUT CUSTOMEDIALABS
customedialabs is an award-winning marketing communications agency of the digital era. The agency's core mission is to provide its clients with successful brand expressions through progressive and comprehensive interactive media strategies and solutions.
For more information, visit http://www.customedialabs.com.
# # #