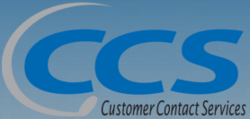 Enhancing your Customer Relationship
Minneapolis, MN (PRWEB) September 11, 2012
Customer Contact Services has been ranked number 35 among the top companies in the Minneapolis Metro area on the prestigious 2012 Inc. 5000. The full service inbound answering center comes in at number 2,237 on the overall Inc. 5000 list, and 183 in the Business Products and Services industry category.
According to Inc. Magazine, Customer Contact Services experienced 114% growth in the past three years. The company has added 27 jobs in the same amount of time, bringing the total employee count to 59.
"Our company has worked diligently throughout the years to offer clients state-of-the-art business communication solutions in one place," comments Janet Livingston, President of Customer Contact Services, "We are delighted that our efforts have made a difference in our customers' business operations."
Founded in 1972, Customer Contact Services provides 24/7 call center services for businesses of all sizes and diversities. From round-the-clock call answering services and message taking to eCommerce ordering, processing, and fulfillment, Customer Contact Services tailors specialized solutions using the most advanced technology in the industry.
For more information about Customer Contact Services' offerings, case studies, press and other customer contact center solutions, visit their website at http://www.yourccsteam.com.