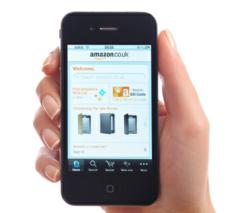 Our biggest belief is that every customer should be given the chance to have their say in real-time at the moment of truth.
Warwick, London, New York (PRWEB UK) 20 July 2012
Research shows that 70% of customer defection is down to poor customer experience (1) but 96% of unhappy customers don't tell the company involved (2). However with just a 5% reduction in defection, profits can lead to an average increase by 50% (3).
Drawing on these industry statistics, their expertise and the success they have seen from working with high profile clients such as John Lewis, Co-op and M&S, their advice reveals the tricks companies are missing when it comes to the customer journey and eight simple steps to offer superior experiences.
1. Make communication convenient and relevant across the entire customer journey
2. Bring online and offline worlds together – they work better together
3. Embrace employees – a good customer experience starts with them
4. Engage customers at every interaction
5. Turn moments of truth into moments of opportunity – let customers have a voice and tell you how they feel
6. Act upon actionable insight
7. Mobilise advocates through mobile and social media
8. Do it all in real-time!
Nigel Shanahan, Managing Director of Rapide commented:
"All the clients we have worked with have seen an increase in revenue and an improved experience for their customers. We believe these results are down to getting our clients to buy-in to our values. Our biggest belief is that every customer should be given the chance to have their say in real-time at the moment of truth."
All the tips, research and examples are available in Rapide's exclusive thought leadership paper available at http://www.rantandrave.com/assets/Uploads/Thought-Leadership/Rapide-Thought-Leadership-The-Future-of-Customer-Experience-in-Retail.pdf.
ENDS
More about Rapide – the Moments of Truth Company:
Rapide turns moments of truth into moments of opportunity. Its award-winning, multi-channel technology platform Rant & Rave provides real-time customer communications and feedback solutions to half the FTSE 350. Its solutions let companies talk to their customers at the moments that matter, and then uses sophisticated text analytics to interpret customer sentiment and provide actionable insight. Industry leaders choose Rapide to save money, drive revenue and to develop profitable relationships that last.
Quick stats:

Have worked with 1/2 the FTSE 350 since 2000
Manage and measure more than 60 million interactions per year
Have helped their clients increase their revenue by millions £
Their customer feedback solution Rant & Rave achieves up to 90% response rates
Have won numerous awards for their technology and clients
Rapide Working in Retail
In the fast paced world of retail Rapide know that the customer comes first, and offering excellent service is what makes the difference between an advocate and an unhappy shopper. For over 12 years retail giants such as John Lewis, The Co-op and M&S have been relying on their solutions to interact with their customers at key moments of truth.
Research -
(1)Forum, (2)Harvard, (3)Bain & Co.