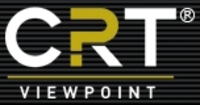 London, UK (PRWEB) July 8, 2009
Specsavers chose CRT (Customer Research Technology Ltd) survey software solutions to help put customer satisfaction in focus. The CRT ViewPoint solution, in partnership with IBM, is designed to capture powerful and immediate insight from visitors to Specsavers stores across the UK, Ireland and the Channels Islands. Specsavers decided to revitalise its customer feedback as the telephone surveys were delivering limited value to the business. They made the decision to review their customer satisfaction processes at the time when CRT was conducting a campaign in partnership with IBM to increase awareness of its survey creation software CRT ViewPoint.
CRT first conducted a short pilot before being contracted to provide 100 IBM AnyPlace Kiosks equipped with CRT ViewPoint satisfaction survey software designed to fit Specsavers needs.
CRT provided Specsavers with self-service touch screen surveys to capture instant customer feedback from their 620 stores. In just 6 months, the new in-store kiosks have given Specsavers direct feedback from over 55,000 visitors to their stores. As Specsavers Communications Manager, Susannah Hart, explains "the customer survey information is captured through the IBM screens and analysed via CRT software. It tells us accurately what our customers and shoppers are thinking."
CRT survey software and IBM AnyPlace Kiosk touch screen combine design and ease-of-use. They are ideally suited for Specsavers stores. Susannah Hart says "we were impressed with the speed and automation in this method of capturing customer feedback."
CRT designed tailor-made customer satisfaction surveys to cover all aspects of Specsavers products and services. CRT ViewPoint technology is flexible and enables Specsavers to change surveys easily as requirements develop over time.
Once collected, CRT analyses customer feedback before sending reports weekly to individual stores. CRT customer feedback analysis is there to help store owners monitor customer satisfaction. Individual responses are time stamped so store managers can praise good performance and address any customer satisfaction issue should customer care fall below the highest standards at certain times of the day.
Recent value-added feedback from CRT analysis includes practical store-level information such as: prioritised action list of the most important actions to customers, patterns in customer service fluctuations throughout the day for action, identified customer service "Hotspots" for action, analysis of waiting times and the effect on customer service, analysis of powerful open-ended "voice of the customer and browser comments".
Susannah Hart says, "CRT provides us with an efficient fully managed service for the touch screens, covering installation, software, support, central internet data collation, rapid analysis and report generation. We have been very impressed with all aspects of the products and combined services of IBM and CRT at both central and store levels."
Feedback from the vast majority of stores indicates that Specsavers store owners find the survey analyses and reports very valuable, with more than two-thirds suggesting that the touch screens should be used more frequently or become a permanent feature in their stores.
###