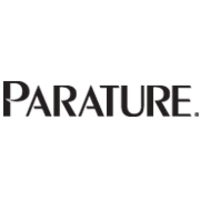 Parature continues to develop its customer service software to incorporate features that improve the customer experience
Vienna, VA (Vocus) August 28, 2009
Parature, the global leader in on-demand customer service software, announced today how its integrated customer feedback feature is empowering organizations to not only achieve customer satisfaction, but obtain customer loyalty. By enabling them to obtain valuable feedback from multiple channels organizations can easily gauge customer and account happiness.
Customer feedback is instrumental to furthering customer satisfaction and increasing customer loyalty; essential to success in today's challenging economy. With a simple, integrated feedback process - that provides the ability to define both the presentation and collection of feedback for each support channel independently - it's never been easier to capture the important 'voice of the customer'. Parature's customer feedback features provide organizations with the ability to create custom feedback forms and get feedback from more customers more frequently. Feedback at the moment support is received - during tickets and chats - captures information specific to a support incident for immediate visibility into customer satisfaction. This timely feedback allows organizations to react in real-time to improve customer satisfaction. Feedback via interactive support channels combined with feedback from knowledgebase articles and surveys provides a fully integrated feedback system to effectively evaluate overall customer and account satisfaction. Customer service teams can view individual feedback history across incidents for targeted relationship management, report on account or customer health via feedback and articles, as well as view individual or aggregated customer survey results. Parature's integrated feedback features empower organizations to easily obtain customer sentiment and promptly deal with issues that may negatively impact customer satisfaction; in turn improving the customer experience and improving customer loyalty.
Parature enables any organization to fundamentally change the way they support their customers through its Software-as-a-Service (SaaS) delivery and integrated, intuitive design that empowers organizations to better and more efficiently serve, support, engage with and retain customers in today's Web world. The seamlessly integrated suite of Parature Customer Service™ software modules allows organizations to effectively manage all of their support needs without additional hardware, software and IT expenses. Parature integrates everything in one dynamic, unified system to increase efficiency across entire organizations, improving processes among customer support, operations, development and sales.
"Parature continues to develop its customer service software to incorporate features that improve the customer experience," stated Parature CEO and President, Duke Chung. "Parature's integrated feedback enables our customers to both measure and react to user sentiment in real-time for increased satisfaction and loyalty. Parature Customer Service software reflects the commitment we have to our customers' success and to providing the smartest, most efficient way for diverse organizations to deliver great customer experiences."
Parature, Inc.
Parature, the leader in on-demand customer service software, makes it possible for any business to leverage the Internet to provide outstanding customer service. The company's software-as-a-service (SaaS) delivery and integrated, intuitive design enables organizations to better and more efficiently serve, support, engage with and retain customers in today's Web world. Founded in 2000, Parature received the 2007 and 2008 Product of the Year Award from Customer Interaction Solutions magazine and has been named to the Inc. 5000 list of Fastest Growing Private Companies in America. Parature has been named to both the Washington Business Journal's list of Best Places to Work and The Washingtonian list of Great Places to Work. Headquartered in Vienna, Virginia, Parature is at work in organizations of all types and sizes, and helps support millions of end users worldwide. For more information, visit http://www.parature.com or follow @Parature on Twitter.
###