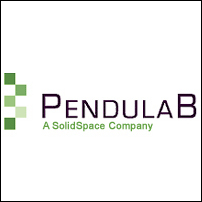 Winston Salem, NC (PRWEB) October 23, 2006
Winston-Salem, NC (PRWEB) October 23, 2006 -- Pendulab Inc., a leading provider of collaborative solutions for small to large enterprises worldwide, is announcing its newest version of InstantEngage. This new version is stronger, faster and more powerful than its original counterpart.
Studies have shown that using real-time web-based live customer support chat increases conversion rates by up to 30%. Customer loyalty also improves dramatically when they can reach someone quickly and get instant answers to questions. InstantEngage is placed on pages throughout a website offering quick and easy access to chat live with an agent. Customers and prospects can click on the icon and instantly be in contact with a customer service representative. Customer service representatives can monitor visitors as they browse the site and even offer assistance if they notice someone is staying on the same page for an extended period of time.
This service is used to increase customer loyalty by providing superior customer service with multiple channels of communication. Now businesses can try InstantEngage for free. Businesses who wish to upgrade to packages with additional features can do so for a monthly fee.
InstantEngage can be used internally as well; a recent study, by SupportSoft, Inc., has shown that when this service is available to employees for IT support, 69% say that they are willing to use it, while 66% of those have had positive experiences with it. InstantEngage enables employees to be more efficient and get back to work quickly.
For more information on InstantEngage, please visit their website at http://www.instantengage.com.
About Pendulab
Pendulab Inc. is a division of SolidSpace LLC, a leading provider of dynamic hosting infrastructure and client support that includes website, application and database hosting, managed services, collocation and broadband services, as well as intuitive web-based collaborative technologies such as podcast management and hosting, instant messaging and web surveys. Through the software as a service format, users are empowered to easily maintain a powerful, interactive web presence that boosts visibility and customer attraction. SolidSpace LLC is headquartered in Winston-Salem, N.C., and is a portfolio company of SilkRoad Equity LLC (http://www.Silkroadequity.com). Pendulab is the developer of the AffiliateShop affiliate management products, ChatBlazer Enterprise real-time communications tools and InstantEngage live customer service chat products. For more information, visit http://www.solidspace.com.
###