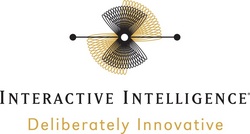 I can't believe I won
INDIANAPOLIS (PRWEB) September 25, 2008
Interactive Intelligence awarded Tracy with the grand prize of a trip for two to Hawaii. Tracy won the contest by "popular" vote with the following customer service story entry:
"I received a call from a gentleman who was very upset:
Caller: Somebody painted the outside of my branch!
Me: Okay, sir, how can I help you today?
Caller: Why would they paint the wall?
Me: Well sir, it could be that the paint was scuffed, or there may have been graffiti. We try to keep our buildings looking nice.
Caller: Well now I don't have my PIN number! How am I supposed to get my money out?
Me: I'm sorry? I said, completely confused.
Caller: I wrote my PIN number on the wall beside the ATM, and now they've painted over it! Why would they do that?
Me: It sounds like they were trying to cover up the vandalism. I'd be happy to resend your PIN number to you."
Tracy's customer service story entry beat out nine other finalists with 29 percent of the vote as a result of the online "people's choice" voting segment of the contest. The winning entry was announced on-stage in Los Angeles at the Internet Telephony Conference and EXPO.
"I can't believe I won," Tracy said. "I knew I had experienced some truly interesting customer service calls, but I also knew that call center agents constantly undergo challenging customer interactions. It's really gratifying to be part of a contest that brings to light call center agents' patience, professionalism, and sometimes a much-needed sense of humor. I'm honored to be an example of that."
With more than a decade of experience developing software to help call centers provide better customer service, Interactive Intelligence knows first-hand the issues agents face every day. It was in this spirit that the company kicked off the "Outrageous Interactions" contest in May, soliciting agents worldwide for their most bizarre, wacky and funny customer service stories.
"Our company is in a unique position to understand the challenges contact center agents face, but also to call attention to some of these difficult and often humorous issues they handle with grace every single day," said Interactive Intelligence senior vice president of worldwide marketing, Joe Staples. "All of the customer service entries we received from around the globe, the 50-plus articles that were published by the media, and the more than 20,000 hits to the OutrageousInteractions.com Web site show how well people relate to these stories. We extend our admiration to the millions of hard-working call center agents who keep this industry thriving."
Although the submission process for the "Outrageous Interactions" contest has concluded, the public is still invited to weigh in on all top ten customer service stories and name their favorite at http://www.outrageousinteractions.com.
Release Summary:
Interactive Intelligence announces winning customer service story submitted by a call center agent in Outrageous Interactions contest.
Keyword Tags:
call center, contest, customer service