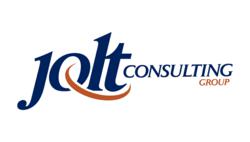 This new service offering will help organizations struggling to gain visibility and insight into what is important to their customers and why those requirements are critical, especially across the numerous feedback channels now available in today's market
Saratoga Springs, NY (PRWEB) August 23, 2012
Jolt Consulting Group, a provider of transformational business and technology services for customer facing organizations, today announced a new offering designed to help service-based organizations better understand customer requirements and drive improved retention. The new offering will aid customer-facing organizations seeking assistance in developing programs to better connect with customers in a rapidly evolving digital age. This offering represents Jolt Consulting Group's commitment to help organizations achieve service excellence.
The new offering focuses on helping service organizations obtain clarity on customer requirements as well as providing insight into why those requirements are critical to their customers. More than a simple customer survey, the service is designed to help organizations holistically understand customer input across a variety of mediums, including social media. The outcome of an engagement will be a deeper understanding of customer needs, coupled with improved customer retention.
As a means of introducing clients to the service, Jolt Consulting Group is offering interested organizations a free assessment so that they may obtain insight into potential improvements. Interested organizations should contact Jolt Consulting Group by calling 1-877-249-6262 or emailing info(at)joltconsultinggroup(dot)com
"Enabling organizations to improve their service operations and achieve long-term customer retention has been a bedrock principle of our firm since its' founding", stated Jeff Oskin, President of Jolt Consulting Group. "This new service offering will help organizations struggling to gain visibility and insight into what is important to their customers and why those requirements are critical, especially across the numerous feedback channels now available in today's market, including social media."
About Jolt Consulting Group
Jolt Consulting Group is a provider of transformational business and technology services for customer facing organizations seeking to grow or evolve their business. We enable organizations to better connect with their customers through comprehensive business analysis, effectively managing change, and by selecting and deploying enabling technologies. We provide a range of business and technology services aimed at producing tangible results that have a meaningful impact on our clients businesses. The result is the ability of our clients to grow their revenues and realize greater levels of profitability coupled with improved levels of customer satisfaction. Jolt Consulting Group possesses 20 years of practical experience running service-oriented organizations, as well as leading technology companies. Jolt Consulting Group is headquartered in Saratoga Springs, NY. For more information visit our website at http://www.joltconsultinggroup.com or subscribe to our newsletter.