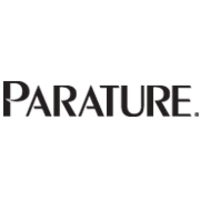 Parature is dedicated to helping customer service and support organizations deliver superior customer service
Vienna, VA (Vocus) May 8, 2008
Parature, the global leader in on-demand customer service software, announced today the release of a free white paper offering customer service and support professionals insight into what is really going on in today's support centers. The white paper entitled ''2008 Service & Support Metrics Survey'' is available online at http://www.parature.com/res_whitepapers.aspx .
This annual survey, conducted in February 2008 by Parature and SupportIndustry.com, was designed to explore the state of enterprise service and support – current industry trends, future plans, technology adoption, workforce issues, benchmarking strategies, metrics and other areas. Respondents were comprised of high-level executives responsible for a range of internal help desk and external customer-facing functions and representing vertical sectors across industry. Of these executives, 30 percent are responsible for customer-facing support operations, 28.7 percent handle internal help desk functions, and 41.2 percent are charged with managing both. They shared valuable data on metrics directly related to running their support operations, as well as providing humorous insights about some of their most challenging customer interactions. The survey reveals that, while support organizations are evolving processes and adopting technologies to improve service delivery, they continue to face significant challenges.
Some of the highlights from this year's survey include:
Everyone Wants a Piece: Every year that the service and support metrics survey has been conducted, there has been an overarching theme. For support teams, whether they are serving customers or their own company's employees, the pressure is constant. They continue to report that the demand for their services increased over what they experienced the previous year. In this survey, three quarters of executives (74.1%) said they have seen increased demand and use of their services.
Multi-Talented and Multi-Tasking: Everyone, expects more than ever, to be able to choose their means of interaction with support agents. Approximately 43 percent of respondents said that more than three quarters of their agents handle multiple channels of support including, phone, email, live chat, and co-browsing to meet the needs of their customers.
Getting it Together: In this year's survey, more than half the respondents (56.8%) said they have managed to integrate at least some of their channels, whether it be at the level of multichannel queuing, through a single view into multichannel interactions, or via a common knowledgebase for interactions across channels.
Helping Others Help Themselves: Numerous incentives such as, cost reduction, customer demand, and the need for a more rounded services portfolio have driven organizations to fund self-service projects and strengthen existing offerings over the last few years. Nearly three quarters (72.6%) of responding executives said they offer access to a searchable knowledgebase or dynamic FAQ. Nearly 44 percent now offer clients the ability to submit cases electronically via the Web if they can't find their answers in a searchable knowledgebase.
Your Place or Mine: Nearly 40% of the respondents have entrusted their support technology implementations to Software-as-a-Service (SaaS) models. The research shows that CRM and other sales and service-related technologies lead the types of applications driving the on-demand software market. Of the respondents who don't currently use a hosted solution, a third say they likely will within the next year.
Parature enables any organization to fundamentally change the way they support their customers through its Software-as-a-Service (SaaS) delivery and integrated, intuitive design that empowers organizations to better and more efficiently serve, support, engage with and retain customers in today's Web world. The seamlessly integrated suite of Parature modules allows organizations to effectively manage all of their support needs. This dynamic, on-demand software enables organizations to get up and running quickly, easily and efficiently.
"Parature is dedicated to helping customer service and support organizations deliver superior customer service," stated Parature CEO and President Duke Chung. "We demonstrate this commitment, not only by providing the smartest, most efficient customer service software, but by providing valuable written content as well. Parature has conducted in-depth research to provide relevant and thought provoking insight into industry trends that will contribute to the success of customer service professionals and enable organizations to provide exceptional customer service."
To learn more about what this survey revealed, visit Parature's white paper library to download. For even more in-depth insight into the results of this survey, attend the Parature and SupportIndustry.com joint webinar entitled ''2008 Service & Support Metrics Survey Results: A Play by Play Look at What's Really Going on in Today's Support Center,'' presented by Pete McGarahan, Founder and President, McGarahan and Associates and Gary McNeil, VP of Marketing, Parature on Wednesday, May 14, 2008 at 2:00pm EDT by clicking here.
Parature, Inc.
Parature, the leader in on-demand customer service software, makes it possible for any business to leverage the Internet to provide outstanding customer service. The company's software-as-a-service (SaaS) delivery and integrated, intuitive design enables organizations to better and more efficiently serve, support, engage with and retain customers in today's Web world. Founded in 2000, Parature received the 2007 Product of the Year Award from Customer Interaction Solutions magazine and has been named to the Inc. 5000 list of Fastest Growing Private Companies in America. For the past three consecutive years Parature has been on the Washington Business Journal's list of Best Places to Work. Headquartered in Vienna, Virginia, Parature is at work in organizations of all types and sizes, and helps support more than 10 million end users worldwide. For more information, visit http://www.parature.com .
About SupportIndustry.com
SupporIindustry.com provides senior level service and support professionals direct access to information on the most relevant areas in customer support, including enterprise strategies, people issues, technology, trends and research. This data enables support professionals to benchmark and improve their customer support operation. Members are responsible for the help desk and customer support operation of their company. Titles include Director/VP/Manager of Customer Support and Help Desk, CEO, COO and CIO. For more information, visit http://www.supportindustry.com .
###