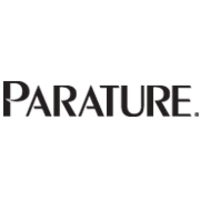 We are excited about the Parature for Facebook application and Parature's overall social media support strategy
Vienna, VA (Vocus) June 18, 2010
Parature, a global leader in on-demand customer service software, today unveiled its newest version of Parature for Gaming, an industry-specific version of Parature's Customer Service software that enables gaming companies to provide support in a manner that enhances the player experience while reducing service-related costs. New enhancements to Parature for Gaming include the packaging of Parature's integrated social media application, Parature for Facebook, the industry's first and only customer service application that empowers organizations to support their customers directly through Facebook.
In the gaming industry specifically, multi-channel support that integrates the use of social media like Facebook and Twitter is essential to providing an exceptional customer experience to today's gamers. Gaming companies are keenly aware that their players have never been more important to their business; customer satisfaction and retention are critical to mass game adoption and presenting additional revenue generating opportunities.
The new version of Parature for Gaming is designed to help gaming companies rapidly resolve player issues through dynamic communication channels preferred by each individual player, from social media, to the Web, and even within the game itself. Every player serviced through Parature for Gaming walks away with positive brand impression, a stronger and more loyal relationship, and ready to spread the word to other gamers in the increasing collaborative world of social media.
"Social CRM is an extension of CRM and smart companies will actually take their existing CRM strategies and implementations and adapt them to the social channels they want to use," stated Esteban Kolsky of ThinkJar, LLC. "The key aspect of this Parature for Facebook application is that you don't need to do integration, migration, or support two different solutions; silos, if you will. A single solution is a much better solution. Being able to leverage existing rules, knowledge, workflows, integration, and all other channels via Facebook make it easier to deploy."
"We are excited about the Parature for Facebook application and Parature's overall social media support strategy," said Chris Henderson, Senior Manager, Customer Service at IGN Entertainment. "We are committed to providing our users with an outstanding customer experience from beginning to end. We want them to come to our sites at any time, from anywhere and through any channel they prefer. Parature for Facebook is another strategic channel to help us accomplish this goal."
The most efficient and successful gaming service teams are versatile and provide players with a preferred method of support. Tech-savvy, community-minded gamers require so much more than basic phone support. Integrated multi-channel service options such as in-game support via chat and trouble tickets, mobile and social applications via Facebook and Twitter, and self-service via knowledgebases and downloads, as well as easy issue escalation paths via the Web must be implemented to empower support teams to provide the gaming experience their players demand. Over a hundred gaming sites – with titles such as Family Feud and Jewel Quest from iWin.com, Direct2Drive from IGN Entertainment, Hotel City and Pet Society from Playfish – are supporting their players with Parature for Gaming.
"Online gaming providers, developers and publishers have a very socially minded community of customers and must enable dynamic service channels that coincide with that mindset," stated Parature CEO, Tim Davenport. "Parature supports these organizations by providing an integrated, multi-channel software suite that now extends into the social realm. We are leading this charge, enabling businesses to be wherever their customers are, to take part and engage in conversations that will happen with or without participation from them. Parature is committed to customer success and dedicated to delivering innovative applications to further enhance the multi-channel service experience at an affordable price."
Parature enables any organization to fundamentally change the way they support their customers through its Software-as-a-Service (SaaS) delivery and integrated, intuitive design that empowers organizations to better and more efficiently serve, support, engage with and retain customers in today's Web world. Parature Customer Service™ software integrates a customer portal, rich knowledgebase, ticketing, and a host of other modules in one dynamic, tightly unified system that allows organizations to effectively manage all of their support needs. Parature software increases efficiency across entire organizations, improving processes among customer support, operations, development and sales.
Parature, Inc.
Parature enables organizations to better serve, support, engage with and retain their customers via the Web. Industry-leading, on-demand Parature Customer Service™ software provides customer service organizations with a comprehensive, multi-channel way to meet the growing expectations of their customers. With more than 10 years experience, Parature serves organizations in a wide variety of industries worldwide and helps support more than 16 million end users. Parature is among Inc. Magazine's Top 100 Fastest Growing Private Software Companies and is the recipient of numerous product, technology, and leadership awards. Today, the Parature name is synonymous with innovation and value in Web-based customer service software, strategies and best practices. Parature is headquartered in Vienna, Virginia with offices in San Francisco and the U.K. For more information, visit http://www.parature.com or follow @parature on Twitter.
###