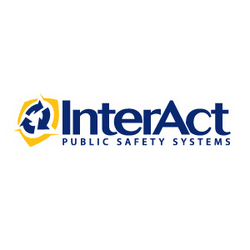 InterAct support has obviously under gone some changes for the better in recent months and we can see a marked difference
Winston Salem, NC (PRWEB) September 10, 2007
InterAct Public Safety Systems, a leading provider of safety and security software used by local, state, national and international government agencies, has seen a dramatic decrease in support callback times. This improvement shows a reflection on the company's drive for superior service and dedication to customers.
In the first step to improving customer support, InterAct changed the way that calls were being categorized and answered. This restructuring led to the placement of InterAct engineers in a level three support system. This system considers the severity of a call and determines any serious issues that need to be taken care before others. With this system in place, the callback times in July 2007 alone have been drastically reduced, with the average time now being .34 hours. There has also been a decrease in the time it takes to close call tickets.
"InterAct support has obviously under gone some changes for the better in recent months and we can see a marked difference," said Brian Melcer, director of public safety at Lawrence County, PA Department of Public Safety. "From tech support call back times to utilizing the website, there has been a great increase in the promptness of returning our calls. At the same time, our InterAct systems are great, so we use support less and less."
Much of this decrease in response time can be attributed to Mark Koffskey, who was promoted to executive vice president of customer care in May of this year. As a 26-year veteran of the public safety industry, Koffskey understands the developmental needs that customers have and how any issue having to do with public safety, and in turn one's community, needs to be resolved in the fastest time possible. By placing InterAct engineers in the level three support system, the turn around in call times, and his mission, has undoubtedly been seen.
"InterAct is always looking for ways to continually strive for excellence and demonstrate our dedication to our customers," said Koffskey. "The decrease in customer support call times is a great accomplishment for InterAct and we've been hearing the praises from our customers. We will continue to offer the best service possible and look forward to decreasing our response times even more."
InterAct is also in the process of moving its Decatur, GA staging facility to Winston-Salem, NC, where the InterAct corporate office is located. This move will bring together InterAct's staging, engineering and quality assurance teams. This collaboration of teams allows assembly and delivery of higher quality systems faster as all brainstorming and inspections can be done under one roof. This will also allow InterAct to contain price increases. A sales, support and training office will remain in the Atlanta area.
About InterAct Public Safety Systems
Since 1975, InterAct Public Safety Systems has been Making Connections for Life™ providing both stand-alone and fully integrated mission-critical public safety and homeland security systems and products. As the pioneers of the first three-screen E911 system 20 years ago, our passion for innovation is leading the way to Next Generation telephony, dispatch, records management, and mobile data systems. We're extending the definition of public safety with unique applications like intelligent digital video surveillance, alert notification, and crisis management systems. InterAct makes it possible for first responders from private, state, local and national agencies to decrease response times and increase their effectiveness in the communities they serve. InterAct is also an ISO 9001:2000 certified company. Learn more at http://www.interact911.com or by calling 1-800-768-3911.
###