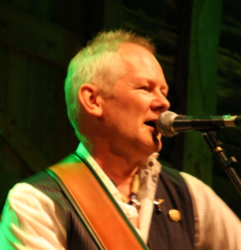 As Britain's leading specialist banjo retailer we have to make sure that our customer service is absolutely impeccable.
(PRWEB UK) 11 May 2012
Leading UK banjo retailer and manufacturer Banjos Direct has reported increased web visits and customer conversion since embracing the trend for online independent customer feedback systems.
Banjos Direct, which was launched in December 2011 and has grown rapidly to be a leader in the British banjo market place, installed the customer feedback system provided by German company Ekomi in April, but has already received numerous positive and detailed reviews from customers. The company is the only banjo specialist to publish independent customer feedback on its website.
Founder and CEO of Banjos Direct, Simon Middleton, explained: "We set up our banjo shop with a complete focus on providing class-leading customer service. For the first few months we relied on contacting our customers personally to request their feedback."
"We discovered that customers like to give feedback, but our research showed that they are even happier about doing it when they can see that the feedback is moderated by an independent organisation. That way they can be sure that their reviews are not 'whitewashed' in any way."
Middleton added: "Of course there's an added benefit of new customers being able to trust the feedback they see because they know it is independently gathered and published. As Britain's leading specialist banjo retailer we therefore have to make sure that our customer service is absolutely impeccable."
The online banjo shop, which has also recently become the only British company to actually manufacture banjos in the UK, says it has consistently received five star reviews since launching the Ekomi system.
Customers visiting the online banjo shop can read reviews on the site, which are updated with every new review. When a customer decides to buy a banjo or any of the shop's banjo accessories they are sent an order confirmation, followed a few days later by an invitation to give their feedback.
The feedback system allows them to give a star rating out of five, to state whether they would recommend the banjo shop to other customers, and encourages them to make further comments.
Simon Middleton said: "We are delighted with the Banjos Direct customer feedback system from Ekomi. It keeps us on our toes, which helps us to constantly improve our service, and of course it reassures potential customers that they can trust Banjos Direct."
COMPANY INFORMATION
Banjos Direct is the UK's fastest-growing specialist banjo retailer and manufacturer, leading the renaissance of interest in the banjo amongst players of every age and background. The Norwich-based company is the UK's leading stockist of USA banjo brands GoldTone and Nechville, and also stocks instruments by Barnes & Mullins, Pilgrim and Tanglewood. It has recently announced its move into banjo manufacturing with the launch of the all-British made Islander OB-01.
Founder and CEO of Banjos Direct, Simon Middleton, is also frontman of English-Americana band The Proposition, whose debut album King Snake, Devil Shake was released in March this year. Middleton is the author of several books on branding and marketing, including 'Build A Brand In 30 Days' and the new guide to personal branding 'Brand New You'.
Find Banjos Direct at http://www.banjosdirect.co.uk.
Email: info(at)banjosdirect(dot)co(dot)uk
Phone: +44 (0) 1603 305800