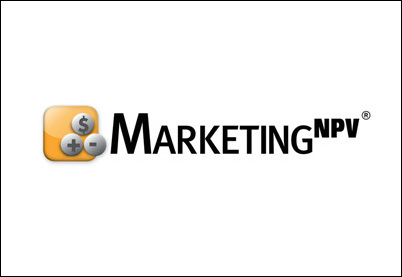 The argument is a familiar one: Marketing contends that the investment in programs cannot be solely measured by its short-term impact. They make a passionate case for how the brand is building and how that creates a strategic advantage
Princeton, NJ (PRWEB) April 3, 2007
The latest issue of MarketingNPV® Journal takes a closer look at customer franchise value (CFV), a rapidly emerging way for marketing and finance to align on exactly when and how the investment will turn into return. The issue looks at how CFV works and how it can help in your overall assessment of marketing effectiveness.
It's a familiar conundrum: various elements of a company's marketing program are not intended to fully pay back in the near term, so they are forced to find some creative way to show finance or accounting when the payback will occur and with what level of certainty. What's a marketer to do?
"The argument is a familiar one: Marketing contends that the investment in programs cannot be solely measured by its short-term impact. They make a passionate case for how the brand is building and how that creates a strategic advantage," comments Pat LaPointe, managing partner and editor in chief of MarketingNPV Journal, a publication focused on helping marketers make smarter decisions and stronger cases to secure, allocate, or defend resources. Continues LaPointe, "CFV can help marketers build a case for spending money today on a program whose benefits will accrue over a period of time -- a case which finance can both understand and embrace."
The issue also features an interview with Kevin Lane Keller, The E.B. Osborn Professor of Marketing at the Tuck School of Business at Dartmouth College. Keller gives his perspective on why brand value is so difficult to measure and what it will take to get it right. Also included is Picking What to Cut When the Budget Axe Looms, a few ideas for how to minimize the effect of the falling axe on your marketing budget. Finally, Moving Beyond the Marketing Mix Model looks at how the value of these tools is expanding and where you need to be careful in relying on them too much.
Copies of the new issue can be viewed and downloaded from http://www.MarketingNPV.com
MarketingNPV (http://www.MarketingNPV.com) is a highly specialized advisory firm that links marketing investments to financial value creation, enabling clients to measure the payback on their marketing efforts and take smarter risks with resource allocation. The firm provides processes and tools to identify and track the right performance metrics, and to anticipate the economic impact of possible changes in strategy or tactics. MarketingNPV maintains the world's largest online archive of articles and resources about marketing measurement, and publishes MarketingNPV Journal quarterly.
###