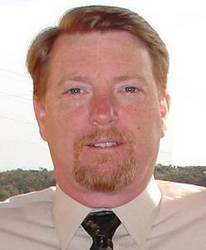 It is exciting to have Dan on the Brooks team to enhance our customer satisfaction initiatives
Hatfield, PA (Vocus) March 23, 2010
Brooks Instrument, a world-leading provider of advanced flow, pressure and level solutions, announced that Daniel Dunn has joined the company as Director of Customer Service. He will lead Brooks Instrument's customer service and order entry teams with a major focus on integrating these teams and establishing robust processes to ensure customer satisfaction at all levels of the organization. Dunn will report to Steve Fierce, Brooks Instrument Vice President of Sales.
"It is exciting to have Dan on the Brooks team to enhance our customer satisfaction initiatives," said Fierce. "Dan has decades of experience and understands our markets. His experience will have an immediate positive impact on Brooks and our customers."
"Brooks is at an interesting point in its history," said Dunn. "We have grown in this down economy through new products, global expansion and the acquisitions of Key Instruments and Celerity Instrumentation. As our business continues to grow, it is more important than ever before to assure we have a solid customer service team."
Dunn comes to Brooks Instrument from Aviza Technology where he was responsible for worldwide customer service, including product support, field engineering, technical training and logistics. He holds a Bachelor of Science degree in mechanical engineering from Youngstown State University in Youngstown, Ohio.
About Brooks Instrument:
Brooks Instrument, LLC, based in Pennsylvania, is a company of highly trained specialists whose goal is to provide flow solutions that exceed customer expectations. The Company has a proven history of innovation including the first miniaturized Coriolis mass flow controller (Quantim), the first watertight and explosion proof thermal mass flow controller (Mf Series), the first thermal mass flow controller with Foundation Fieldbus (SLA Series), and the first variable area meter with Foundation Fieldbus (MT3809 & MT3750). Today, Brooks Instrument's portfolio includes glass and metal tube variable area meters (rotameters), thermal mass flow controllers and meters, Coriolis mass flow controllers, meters and transmitters, pressure control products, magnetic level instruments, and a variety of flow accessories. The Company also owns Key Instruments which offers precision machined acrylic flow meters, molded plastic flow meters, glass tube flow meters, electronic flow meters, and flow control valves. Brooks Instrument has manufacturing locations, sales, and service offices in the Americas, Europe, and Asia.
For more information on flow solutions, products, or sales contacts please visit http://www.BrooksInstrument.com.
###