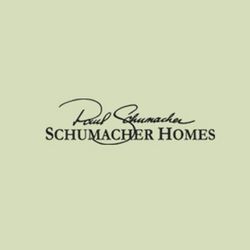 We know that buying a home is a really big decision. That's why we work harder to make sure our customers have all the support and information they need to make the very best choice every step of the way
Little Rock, AR (PRWEB) March 7, 2008
Schumacher Homes, an on-your-lot custom homebuilder based in Canton, Ohio, is pleased to announce the opening of their Custom Home Design Center in Little Rock, AR on February 15th, 2008. Schumacher Homes builds custom homes on their customers' home sites in the following Little Rock Arkansas area Counties: Arkansas, Cleburne, Conway, Faulkner, Garland, Grant, Hot Spring, Jefferson, Lonoke, Monroe, Perry, Pope, Prairie, Pulaski, Saline, Van Buren, White and Woodruff. Schumacher Homes Builds Little Rock AR homes from 1,350 S.F. to over 8,000 S.F. at prices starting at $85 per square foot. In addition, Schumacher Homes builds homes in Indiana, Kentucky, Pennsylvania, Louisiana, Mississippi, North Carolina, Ohio, South Carolina, and Texas.
"We know that buying a home is a really big decision. That's why we work harder to make sure our customers have all the support and information they need to make the very best choice every step of the way," states Paul T. Schumacher, CEO and founder of Schumacher Homes. "Our commitment has been unwavering to provide The Best Value in Custom Homebuilding."
Schumacher Homes is committed to a straightforward custom homebuilding process and is the first homebuilder in the country to use Smart Board technology in the design and pricing of their custom homes. Schumacher Homes has developed a state-of-the-art price quote program that presents more than 200 standard and optional features available, showing all pricing, descriptions, and images of the selections made. Schumacher Homes also provides exclusive access for customers to make their selections on-line.
In February of 2008, Schumacher Homes announced their new 'Quote My Home Now!' online Quote system. The 'Quote My Home Now!' application ties directly into the customer service quote center at Schumacher Homes and enables a sales consultant to reply with a detailed quote for each request from the 'QUOTE MY HOME NOW!" form in a matter of minutes. If you are currently searching for a new home in the Little Rock AR area, Schumacher Homes invites you to use the Quote My Home Now! Form on our website http://www.schumacherhomes.com.
Schumacher Homes has earned various industry awards for quality and service including the Owens Corning National Master Builder of the Year and #1 Design Center in America presented by National Association of Home Builders.
For more information about the new home selections in the Little Rock Arkansas area, visit their Design Center, Schumacher Homes of Little Rock, open daily Monday - Friday 10 - 6, Saturday 10 - 6 and Sunday 1 - 5, at 12312 Chenal Parkway, Suite 7, Little Rock, AR 72211. You may also call 501-312-7489 or 888-799-7489 or visit their website, http://www.schumacherhomes.com
###