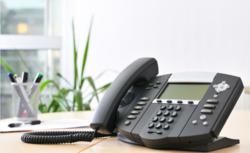 Netcelerate was able to customize their Hosted PBX service to meet the needs of our many agents working from multiple locations across the city.
Ottawa, Ontario (PRWEB) May 25, 2011
Netcelerate announced a customer win today; Century 21 in Ottawa is now implementing Netcelerate's customized Hosted PBX telephony solution. With this custom solution, if one location is unable to answer a call, the call will simultaneously ring at a second or third Century 21 location until the call is answered. This type of functionality is only available with a VoIP telephone system like Netcelerate's Hosted PBX solution.
Since deployment, Century 21 has experienced tremendous success with Netcelerate's Hosted PBX phone system and private IP network which provides Century 21 with custom call routing, line pooling and three-digit dialing between multiple office locations. Real Estate brokers are now accessible via their office extensions even when out of the office.
"Netcelerate was able to customize their Hosted PBX service to meet the needs of our many agents working from multiple locations across the city. Our new phone system has also helped our agents become more available and better connected while they travel," says Ralph Shaw, Century 21.
"Our Hosted PBX system is well-suited to businesses with multiple locations: they can use three-digit dialing to access all staff members and easily transfer calls across locations," says Jack Hunt, CEO of Netcelerate.
Netcelerate will provide telecommunication services to Century 21 for a three year term under a managed services contract to enable simplified communications, increased function and improved communications efficiency for Century 21. Netcelerate will supply and manage these services using its private IP network and two redundant carrier class data centers.
ABOUT CENTURY 21
Century 21 Canada Limited Partnership is a real estate franchisor with exclusive rights to the Century 21 Brand in Canada. With more than 121,000 sales professionals in approximately 7,700 independently owned and operated franchised broker offices worldwide, the Century 21 System is the world's largest residential real estate organization, providing comprehensive training, management, administrative and marketing support for its members in 72 countries worldwide. As an exclusive Sponsor in the real estate category of the AIR MILES ® Reward Program, only the Century 21 organization in Canada can offer customers reward miles on real estate transactions.
ABOUT NETCELERATE
Netcelerate has become a leader in transforming business communications by providing small and medium enterprises with business grade phone systems, hosted and managed voice and data services, business communications, and mobility solutions. The company's solutions have been built using Cloud Computing architecture and robust, manageable network access technology to ensure the best quality of service and the highest security for their customers. Netcelerate strives to provide affordable, easy-to-use, cost-saving solutions that are simple to integrate, modify and scale to accommodate enterprise growth. Netcelerate provides their customers with great telecommunication cost savings while maintaining high resiliency.
Netcelerate was established in 2003 and is headquartered in Ottawa, Ontario, with offices in Montreal, Toronto, Calgary and New York. Netcelerate offers private networks across Canada, with network coverage in all major U.S. cities through various partnerships.
###