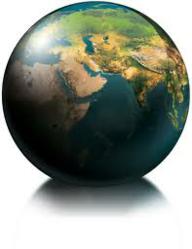 Wanting to have a session at 1am--and being able to actually do it--is a blessing. The flexibility is one of the...best assets.
Los Angeles, CA (PRWEB) November 30, 2012
An employee is stationed in the company's new office in London, while he's striving to get his MBA. A woman shuttles between New York and Tokyo to manage IT teams, and is still working on her CPA certification. A veteran who spent the last years raising her family is in Riyadh with her active-duty husband, working diligently to earn her Bachelors. Despite being thousands of miles—and oceans—away, The Stimulus Effect has expanded its customized, online-tutoring services during fall 2012 to guide professionals stationed overseas.
"Finance was pretty scary," says Jocelyn, a military veteran stationed in Saudi Arabia with her husband who is working on her B.S. in Business Administration. "It was even hard separating a balance sheet from an income statement. But, with working with the tutor online, it 's a lot easier. Now, it's all about getting the MBA next year." Sariq, a manager helping to set up operations for a fashion brand in Rio de Janeiro has been juggling earning Java and SQL certifications with devising marketing plans for the new division. "Wanting to have a session at 1am—and being able to actually do it—is a blessing. The flexibility of schedules is definitely one of The Stimulus Effect's best assets." Clients have reported that The Stimulus Effect has enabled them to conveniently meet their educational goals while fulfilling professional obligations.
"In an economy when opportunities are no longer restricted to domestic borders, it is critical for those in the workforce to take advantage of promising positions, while meeting personal obligations," says Arziki Phenyo, The Stimulus Effect's founder. The founder discussed how it is important for educational companies like The Stimulus Effect to better accommodate these situations and schedules toward meeting customers' needs and fostering competitive advantage. And, here is how The Stimulus Effect has been helping professionals excel across borders:

Session content that's tailored to students' challenges and guiding them to overcome
skill gaps

"Deconstruction" of advanced concepts toward increased retention and facilitated
Flexible schedules for clients across time zones (particularly for clients who have
heavy travel schedules)

Tailored, interactive content that helps clients reinforce concepts between sessions
Along with the above strategies, The Stimulus Effect's tutors often also integrate global issues—geopolitical, financial, etc.—into content, to enable professionals to practically apply their understandings and develop expanded, cosmopolitan perspectives. The Stimulus Effect is also planning to hold interactive test-prep sessions online to help aspiring professionals and students prepare for high-stakes tests such as the GMAT and GRE. As many individuals chase opportunities across the pond or around the globe, they can rest assured that The Stimulus Effect will serve as a trusted guide.