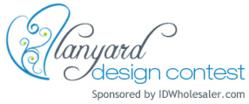 This contest provided a unique opportunity to participate and be active in spaces that are challenging in B2B ecommerce. We're very pleased with participation and interaction with this campaign.
Chanhassen, MN (PRWEB) July 09, 2012
Online B2B photo identification products retailer ID Wholesaler understands the importance of on- and off-page search engine optimization (SEO). With a full on-page optimization plan in place, they recently turned to link building to round out their SEO strategy. Relevent inbound links are still an important part of search engine rankings and a valuable asset for any business. However, building relevant, quality inbound links can prove to be a challenge for any business, especially in the B2B space.
"SEO is an integral part of our daily marketing efforts, but we've historically placed more emphasis on the on-page aspects of SEO," says Jennifer Clancy, marketing manager at ID Wholesaler. "We know that link building remains a critical factor."
Challenge
ID Wholesaler's biggest SEO challenge, and one faced by many B2B retailers, is online customer engagement. ID Wholesaler has an on-site keyword strategy in place and they continually add fresh content to their website. They also maintain an active company blog and Twitter page. Although these initiatives have driven traffic to their site, they report that continued engagement by followers is a challenge.
"We are fortunate to have very loyal customers," says Clancy. "However, our products and the retail B2B space don't tend to inspire conversations that are shared socially or linked to in online conversations."
Solution
To take a step toward increasing inbound links and improving search engine rankings, ID Wholesaler launched their second annual social campaign: a Custom Lanyard Design Contest. While the contest is related to their core business – ID badge lanyards are a common way to wear an ID badge – the target audience is outside their typical audience.
"We wanted to follow SEO best practices while taking an opportunity to step outside of our comfort zone," says Clancy. "We provide photo identification products to organizations in a variety of industries, from government to education to healthcare to retail. This contest, however, opened us up to an opportunity to engage a new target audience in online conversation and interaction, targeting the artists who make and sell custom badge lanyards."
The contest website informed visitors about the rules and allowed visitors to enter the contest, view the lanyard entries, and vote for their favorite design. Visitors were encouraged to link to the main contest page and share a link with others, as well as follow and engage with the contest on Facebook and Twitter. ID Wholesaler provided each entrant with a contest badge to place on their own website, which included an optimized anchor text link back to IDWholesaler.com. The badge helped the lanyard artists promote their entries and encourage their friends and followers to vote for them.
This contest also allowed ID Wholesaler to tap deeper into social media. Like many B2B retailers, ID Wholesaler is still working on how their business fits into the social media landscape. However, social media was perfectly suited to this campaign and served as an outlet for raising awareness.
"Our industry is a specialized niche market," Clancy commented. "This contest provided a unique opportunity to participate and be active in spaces that are challenging in B2B ecommerce. We're very pleased with participation and interaction with this campaign."
Results
The excitement of a contest with a cash prize and winners decided by a public vote proved to be successful campaign. The contest brought in 87 entries, 7,450 votes, and close to 1,000 Facebook "likes." It also motivated visitors to blog and write articles about the contest, participate in conversations on Facebook, and request votes on Twitter – activity that many B2B retailers do not often experience.
The online participation paid off, as ID Wholesaler experienced a lift in non-paid traffic related to the targeted keyword "lanyard" and an increase in their rankings in Google. For example, prior to the contest, ID Wholesaler had been ranking #24 in Google for the term "ID badge lanyards." By the end of the contest, they moved up to #2 - a significant achievement in the ever-changing landscape of SEO.
"Overall, we're extremely pleased with our results. Our teamed has learned a lot through this process, which we'll build on not only with our next social campaign, but in our every day optimization efforts," says Clancy. "We've proven that, with a little creativity and a willingness to step outside of your box, B2B retailers can ignite conversation online."
About ID Wholesaler
ID Wholesaler is the largest online retailer of photo identification products, serving its clients with guaranteed lowest prices, expert advice, and free support on everything they sell. ID Wholesaler stocks a broad selection of ID card printers and systems, software, supplies, and badge accessories from the leading manufacturers. For more information, visit http://www.IDWholesaler.com.