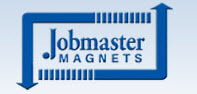 In Business Since 1984, Jobmaster Magnets Custom Designs and Produces Specialty Magnets.
Oakville, Ontario (PRWEB) May 17, 2012
On January 12, 2012 the journal 'Science' reported findings that discussed the potential of using magnets in the field of nanotechnology. This news is extremely exciting for magnet producers and manufacturers like Jobmaster Magnets, Canada's only magnet supplier who offers custom magnet manufacturing design and specialty magnets to a variety of clients in numerous industries.
When some people consider magnet technology, they might believe that there is nothing new to discover. It is true that magnets like rare earth magnets are discussed in grade school science classes and these lessons probably haven't changed much over the years. However, it would be a mistake to believe that research and technology in the field of magnets has stagnated because the opposite is actually true. In fact, the report discussed in 'Science' explains that researchers at IBM have had a breakthrough in the field of magnetic storage of information by storing and retrieving digital ones and zeros from an array of just 12 atoms. To put this discovery into perspective until now magnetic storage systems have needed one million atoms to store a digital one or zero.
New scientific magnetic discoveries are exciting on a number of levels, especially from the perspective of custom magnets and their related technologies. As Shan X. Wang, director of the Center for Magnetic Nanotechnology at Stanford University explains "Magnetic materials are extremely useful and strategically important to many major economies, but there aren't that many of them…To make a brand new material is very intriguing and scientifically very important" ('The New York Times', January 12, 2012).
This discovery has a number of implications for magnet suppliers and manufacturers as well as those who are in industries that rely heavily on technology that uses magnets. In addition to the field of information technology, magnets are commonly used in other industries including manufacturing, automotive assembly, food processing, plastics and automation. Whether using neodymium magnets, or a more common magnet, with the development of this new technology, these industries are sure to see improved performance from their magnetic technologies.
As part of their custom solutions, Jobmaster Magnets is staying abreast of new developments in regard to new magnetic storage devices as well as in respect to new magnetic technologies in other areas. Although the company offers an assorted range of magnets including permanent stock magnets, flexible magnets, tools and specialty magnets and rare earth magnets it is the custom magnet solutions department that is most likely to be impacted by such changes in technology.
Clients need not worry about whether or not the team at Jobmaster Magnets will be able to stay ahead of such technological advances. With a team of experts in place, moving forward the company is well equipped to continue to handle all client requests. As Canada's only magnet supplier for custom magnet manufacturing, design and packaging, the company feels a deep sense of responsibility to provide clients in various industries with high quality products, quick turnaround times and excellent customer service, regardless of the scope of the project.
Whether a project includes permanent stock magnets, flexible magnets, rare earth magnets, tools and specialty magnets or custom magnets, Jobmaster Magnets is committed to staying on top of technological developments in the magnetic industry in order to continue to provide cutting edge technology and products to clients. Visit http://JobmasterMagnets.com or email Matt Silvestro at sales(dot)jobmastermagnets(dot)com for more information.