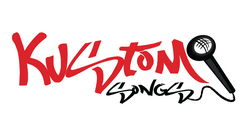 Hip hop music has always been a big part of my life and I felt that the holidays were a perfect time to offer personalized hip hop music to consumers looking for a quality gift with that wow factor—they now have an affordable option at KustomSongs.com
Chicago, IL (PRWEB) December 14, 2009
Holiday shoppers scrambling to find that perfect gift for their loved one who has everything can now direct their search to http://www.KustomSongs.com , the web's premier retailer and producer of custom hip hop songs and personalized music. To celebrate their launch, Kustom Songs has announced that their high quality, digitally mastered, personalized hip hop songs will be available to consumers at the starting price of $19.95.
Kustom Songs has created a special song especially for the holiday season entitled "Super Bad Xmas Rap" which allows shoppers to personalize the hero character in the song with either their name or a loved one's name through the choice of a pre-recorded name or a completely custom name. The end result is a truly unique gift giving experience that really sets itself apart and lasts a lifetime.
A personalized hip hop song from Kustom Songs also has countless applications which transcend the holiday season. Custom made songs make for excellent myspace or website theme music and are ideal for birthdays, graduations, anniversaries or any special occasion which could benefit from a unique, personalized touch.
With over 25 years of experience in writing, producing and mastering hip hop music, Michael Stackhouse, President of Kustom Songs felt the time was right to introduce his gift to the world. "Hip hop music has always been a big part of my life and I felt that the holidays were a perfect time to offer personalized hip hop music to consumers looking for a quality gift with that wow factor—they now have an affordable option at KustomSongs.com."
A custom hip hop song can also be used as an innovative vehicle to deliver a company's marketing message. Stackhouse explains, "If you've got a new product launch waiting in the wings and want a fresh way to deliver your message to your target audience, then I can think of no better way than through one of our completely customized hip hop songs."
About Kustom Songs:
Kustom Songs is a leading internet based retailer of custom songs, personalized music and unique commercial branding vehicles with a modern, hip hop theme. With over 40 years of combined experience within the music industry, the creators and producers of Kustom Songs take pride in offering consumers a full spectrum of products from affordable, unique gift giving options in the form of a personalized hip hop song to a completely customized song featuring custom music and lyrics. For additional information please visit http://www.KustomSongs.com .
Media contact:
Jason W. Jantzen
Red Spot Marketing
602-282-0202
# # #