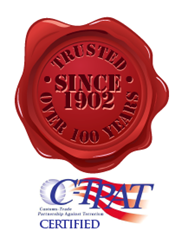 Customs Brokerage, H.W. St. John & Co. Welcomes New Import Expeditor to Their Team
Long Island, NY (PRWEB) October 11, 2013
With a new, growing base of clientele, H.W. St. John & Company's executives decided it was time to bring on a new addition. However, priding themselves on being a firm which provides its clients with tight, interpersonal relationships, this decision was not one the company took lightly. Keeping their standards high, H.W. St. John & Co. is proud to have welcomed Mr. Gregory Manciocchi as their new air import expeditor.
Hiring Gregory Manciocchi was an easy decision for H.W. St. John & Co. due to his immense knowledge and experience in the industry. Manciocchi began his path in the business world, first during his undergraduate studies at Niagara University where he received a dual Bachelors of Science in Supply Chain Management and International Business. He then continued his academic career and received a Masters in Business Administration from The University of Rochester. However, he learned everything that he knows about the industry from working for Mohawk Global Logistics for almost eight years. For more than six years, Manciocchi worked for Mohawk as an imports supervisor, where he was responsible for arranging and overseeing import shipment schedules, including tracking schedules, analyzed bid requests and competitive quotes, as well as ensuring all shipments and clients were in compliance with customs regulations and guidelines. In his last year with Mohawk Global Logistics, Manciocchi moved to the Chicago branch where he became an Operations Manager and headed the inner-workings and functions of the whole department.
Now part of H.W. St. John and Company, Maciocchi is working as an air import expeditor. In this position, Maciocchi will be responsible for all of the company's customs clearances, related to air imports, entering into United States. In doing so, he will be working with various government agencies, such as the USDA and the department of transportation. Manciocchi will also be working closely with the FDA to ensure all fish and wildlife imports meet the regulations and requirements set forth by the United States. Additionally, although new to the company, Manciocchi's vast experience will enable H.W. St. John to put him in charge of working with their internet accounts and work on quotes for clients. Executives who hired Manciocchi stated that, "Gregory Manciocchi was highly recommended by his former employers, which is enough to have peaked our interest. Through the recommendation, his resume, and as well as the interview process, we found Gregory to be a confident and driven individual, who has proven himself to be more than dedicated to his work."
H.W. St. John execs are excited to learn from Manciocchi as much as they are eager to teach him the ropes. Having worked in the industry for eight years, Manciocchi was seen as someone who could bring forth new ideas and greatness to this Long Island company. He is not only eager to help H.W. St. John bring in new business, but he hopes to aid the company in reaching an even more expansive clientele base, using his knowledge and past experience to guide him. He is being given a chance to do just that, as part of the company's new blogging strategy where he and his fellow colleagues will be looking to publish a new blog every Tuesday via constant contact. H.W. St. John execs state that "Gregory Manciocchi is a quick learner and thinks outside of the box. We are lucky to have him with us and we are excited to see what he [Manciocchi] can come up with." Gregory Manciocchi has been with H.W. St. John just shy of a month. To see a company profile, visit http://www.hwstjohn.com.