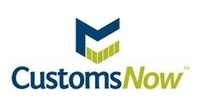 "U.S. importers are increasingly aware of the significant savings – up to 90% -- that they can realize when they direct file their customs entries and ISFs with our software." - Karin Smith, CEO, CustomsNow™
Rancho Santa Margarita, CA (PRWEB) May 2, 2011
Riding a wave of increased demand from importers who desire to direct file their entries and Importer Security Filings (ISFs) with United States Customs & Border Protection, Customs Now, Inc. continues to grow, with the opening of a new office and addition of a new vice president for client services.
The Southern California-based provider of direct filing software to U.S. importers announces the opening of a second office in Minneapolis, Minnesota, to provide additional support for its expanding nationwide client base.
Residing in the Minneapolis office is the newest CustomsNow™ team member, Nic F. Adams, Vice President, Client Services, who is focused on consulting services, operational support and sales. Mr. Adams has 27 years of importing experience, with emphasis in the areas of finance, transportation, and customs compliance. He has worked for two customs brokers and two self-filing importers, including 13 years at Target Corporation where he managed the direct filing of customs entries and the processing of all Importer Security Filings (ISF).
Mr. Adams is well-versed in helping importers implement a direct filing program. He is a licensed customs broker and is a member of CBP's Trade Support Network Entry Committee and AAEI's Regulated Industries Committee.
Mr. Adams joins Randy Green, Vice President – Operations & Support, in the Minneapolis office. Mr. Green, who also was integral part of Target's direct filing team, oversees customer setup, training and support, brokerage operations and also provides consulting support.
"I couldn't be more pleased with the direction in which CustomsNow™ is heading," says Karin Smith, the company's CEO, "as U.S. importers are increasingly aware of the significant savings – up to 90% -- that they can realize when they direct file their customs entries and ISFs with our software." Ms. Smith added, "In addition to the savings, importers are taking control of their import compliance obligations, reducing redundancies and errors, and gaining robust reporting capabilities."
To complement its direct filing software, CustomsNow™ provides importers with a wide array of consulting services, including customs audit preparation and defense, duty strategies, compliance assessments, merchandise classifications, and much more.
About Customs Now, Inc.
CustomsNow™, "your direct filing solution," provides importers fast, simple and on-demand technology with end-to-end support to file ISFs and import entries directly with U.S. Customs, supported with and enhanced by comprehensive professional consulting services. ©2011 Customs Now, Inc.
Corporate Headquarters
30212 Tomas, Suite 380D
Rancho Santa Margarita, CA 92688
Minneapolis Office
8401 Wayzata Blvd., Suite 202
Golden Valley, MN 55426
T: 888.669.7501
F: 949.480.1698
http://www.customsnow.com
info(at)customsnow(dot)com
###