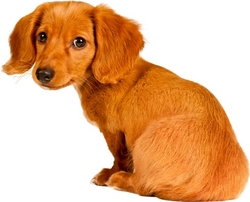 Everyone loves cute animals, and our initial feedback is evidence of that.
(PRWEB) March 22, 2011
Cute animal lovers can satisfy their cravings on CuteSpree.com, launched this month. A photo rating site, CuteSpree allows users to vote on the cuteness of animals, and also show off their own cute pets to the world. The site is addictive - try to stop after rating just one cute animal.
Three unrelated events resulted in the creation and launch of the site:
1 - The first seeds for CuteSpree.com were planted back in 1986, according to founder Justin Clark, when he was fortunate enough to be given a sister who would grow up with a natural obsession with animals (especially cute ones). Clark, who has a background in online marketing, noticed that his sister developed a habit of visiting various websites about cute animals nearly every day.
2 - Next, a few years ago an old friend of Clark's whom he had not seen since grade 3 added him as a friend on Facebook. Eventually, this friend announced on Facebook that she had entered her dog into a cute pet contest. The entrepreneurial gears in Clark's head started rolling.
3 - When Clark watched the movie "The Social Network" in 2010, which mentioned the story of HotOrNot.com and its success with allowing visitors to rate the attractiveness of humans, he decided to apply the same principle to cute animals.
After a few short months of development, CuteSpree.com was born. Based on initial testing, the site shows promise; when compared to typical website statistics, visitors to CuteSpree.com spend longer periods of time online, and view a large number of pages. "We're not ready to share specific numbers yet, but the future looks good, " says Clark, " Everyone loves cute animals, and our visitors' initial feedback is evidence of that."
He anticipates users providing a constant stream of new photos. To get the ball rolling, over 1,000 photos currently await ratings on the site.
What does the future hold for CuteSpree? "More cuteness than you can imagine," says Clark. To accompany the launch of CuteSpree, the site has posted a cute animal video on YouTube.
About CuteSpree.com
Cute animal photo rating site CuteSpree.com was launched in March 2011. Users can vote on the cuteness of animal photos and upload their own animal photos to have them rated.
###