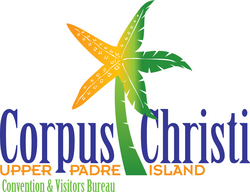 Vanessa embodies what we were looking for to staff our Austin office
Corpus Christi, Texas (Vocus) October 29, 2009
The Corpus Christi Convention & Visitors Bureau welcomes a new hire to its ranks, one who CVB management believes will lead the CVB to even greater sales success.
Vanessa Kager joined the CVB as Director of Sales for the State of Texas in late September and will lead the newly opened satellite office in Austin.
From her position there, CVB CEO Keith Arnold is confident Kager will generate a large amount of new businesses, agencies and associations booking their conventions and conferences in Corpus Christi.
"Vanessa embodies what we were looking for to staff our Austin office," Arnold said. "Not only does she have significant hotel experience dealing with association meeting planners, but for the last nine years, she has worked in convention hotels in Austin. During the search, we talked to meeting planners, hotel sales personnel and even competitors to try to gain recommendations for the best person for the Corpus Christi CVB position. Nine out of 10 of the people we talked to gave us her name first and multiple reasons why she would work best to sell conventions for Corpus Christi in the Austin area."
Kager is a leader in the hospitality field. She serves as the Vice President of Membership for the Texas Hill Country Chapter of Meeting Professionals International. In 2008, Kager served as the Director of Awards & Scholarships for the same organization and received its "Rising Star" Award.
She has also received the "Sales Team of the Year" and the "Highest RevPar Increase" Awards from Marriott Austin Downtown Hotels in 2007, as well as the "President's Circle" Award from Hilton Hotels in 2004 and 2005. In 2000, she was given the "Top Lead Generator" Award and in 1999, the "Highest RevPar Increase" Award, both from Wyndham Hotels.
Kager brings some 15 years of convention sales and service experience to the Director of Sales position. Most recently, she served as the Senior Sales Manager for Marriott Austin Downtown/Convention Center, where she established convention business from the Washington D.C., Chicago and Texas Association markets.
Prior to her role with Marriott, Kager helped to open the Four-Diamond, 800-room Hilton Austin Convention Center as a Sales Manager. The Hilton Austin helped put Austin on the map as a premier Southwest convention destination and Kager played an integral part to its success handling the Southwest/Southeast Association and Corporate markets.
Kager furthered her career in Los Angeles, California where she worked her way up through the ranks as a Sales and Catering Manager for Wyndham Hotels and eventually was promoted to become the Director of Sales for two San Francisco Bay Area Wyndham Hotels in Silicon Valley and Sonoma County.
With a desire to return to her home state, Kager transferred with Starwood Hotels to the Sheraton Austin and served as their Senior Sales Manager, which was the beginning of her experience with the Association market.
Kager's association with Corpus Christi goes beyond her employment with the CVB. She is a native of Corpus Christi, graduating from Ray High School, and it was in her hometown where her hospitality career began. While working for the Marriott Bayfront Hotel's banquet department, she learned the ins and outs of convention operations.
Her commitment to the industry is evident in her membership in the Texas Society of Association Executives, the American Society of Association Executives, Meeting Professionals International and Professional Convention Management Association. She is currently studying to become a Certified Meeting Professional as designated by the Convention Industry Council.
"Our common goal at the CVB is to drive more overnight visitors to our beautiful city by the bay," Kager said. "By following a strategic plan that includes building long term partnerships, creating a solid presence in Austin and professional affiliations with industry groups, we will most definitely meet that goal and contribute to the future and ongoing success of Corpus Christi and its' varietal of hotels and meeting venues."
Arnold said 80 percent of Corpus Christi's convention business and meetings are generated by state associations and government agencies headquartered in Austin.
"We got somebody totally knowledgeable and reputable inside the Austin association community," Arnold said. "The bonus is that she has a vested interest in Corpus Christi."
The Corpus Christi Convention and Visitors Bureau's mission is "to drive overnight visitor$ to the Corpus Christi Area". For more information about the Corpus Christi Convention and Visitors Bureau or to plan your next trip to Corpus Christi, visit http://www.VisitCorpusChristiTX.org or call 1-800-678-6232.
Kathryn Garcia
Communications Manager
Corpus Christi Convention & Visitors Bureau
361.881.1875 office
361.563.2640 cell
VisitCorpusChristiTX.org
###