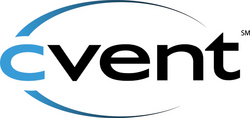 Each implementation includes individualized development of key forms and methodologies providing a palette of user-ready solutions
McLean, VA (Vocus) April 16, 2009
Cvent, the leading provider of global meeting management software, has made significant enhancements to its Strategic Meetings Management (SMM) toolset to help organizations track and manage their meeting spend. With these enhancements, small and large organizations can capture meeting activity, gain heightened visibility into meeting and event spend, and document savings associated with strategically managed programs.
In today's economic climate, the benefits of implementing a SMM program have become increasingly important. Organizations are looking for innovative ways to reduce meeting spend and create efficiencies in the meetings management process. However, the initial step in justifying a SMMP is collecting meaningful meeting data. Cvent is filling a void in the marketplace by providing a cost-effective tool to track and manage the data. "Anyone who has tried to find and track meeting spend information to build the SMMP business case or to qualify the ROI on selecting a robust SMMP technology, given a limited budget, will appreciate Cvent's cost effective, easy to use, customizable internal meeting compliance technology", states Madia Sargent, Director of Corporate Travel & Meetings, U.S. Foodservice, Inc.
Cvent has invested over 50,000 hours and $5 million to improve its enterprise software offering. Extensive feedback from over 100 meeting planners at Fortune 2000 companies during the last three years has provided the foundation for enhancements and upgraded functionality. Until now, the Meetings & Events industry has lacked a robust yet user-friendly SMM solution at an affordable price-point for organizations large or small. The Cvent toolset offers meetings professionals a configurable platform from which to launch critical Strategic Meetings Management Program (SMMP) components including: meeting registration, approval, sourcing, planning, and analysis.
The toolset automates and streamlines very basic to highly complex, multi-faceted meeting workflow while controlling visibility and access based on user roles. Cvent provides more than a technological blank canvas. "Each implementation includes individualized development of key forms and methodologies providing a palette of user-ready solutions," says Lisa Palmeri of Palmeri Consulting, LLC.
Diverse stakeholders ranging from procurement and finance professionals to travel and meeting department managers can monitor SMM program compliance and efficiently structure all facets of the meeting management process. "With this release, Cvent has the most comprehensive meetings management software solution in the marketplace," says Anil Punyapu, Cvent Vice President of Enterprise Sales & Business Development. "Keeping with our goal to provide cost-effective solutions to the marketplace, we are providing this platform at a 50-60% discount as compared to other solutions."
Media Inquiries Contact:
Kate Slonaker
Marketing Manager
703-226-3547
http://www.cvent.com
# # #