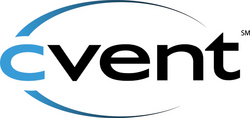 McLean, VA (Vocus) August 22, 2009
Cvent, the leading provider of meeting management and site selection software for over 14,000 meeting planners, announced additional support and features for international meeting planning on the Cvent Supplier Network. Cvent has included meeting space profiles for over 35,000 meeting hotels, conference centers, convention centers, and special event venues outside the United States. The international properties located in Europe, Asia, South America, and Australia are all listed on the company's free meeting site selection service, available at http://www.cvent.com . Meeting planners can sign up for a free account and send electronic Requests for Proposals (eRFPs) to any property to get information on pricing and availability.
All of Cvent's event management customers now have the ability to send RFPs to international properties. Additionally, Cvent has signed numerous meeting management companies who will be sending RFPs to properties internationally including ConferenceDirect, Meetings & Incentives, Global Cynergies, and EMC Venues.
David Sachs, Director of Sourcing Services for Meetings & Incentives said, "Meetings & Incentives uses Cvent's innovative technology to manage our clients meetings and events across the globe. We find Cvent to be very intuitive and robust in features, which has allowed us to meet each of our client's specific requirements. The speed and consistency of supplier responses, even for venues outside of the United States, through the Cvent Supplier Network has allowed us to streamline our work. The global adoption of the Cvent Supplier Network with suppliers has made Cvent an application a necessity. Cvent is the end to end solution that every procurement and meetings manager should have access to every day."
The Cvent Supplier Network functionality supports the global sourcing process and helps meeting planners compare properties. Cvent allows planners to specify a search for meeting space by square foot or meters and offers a free meeting space calculator supporting the metric system to help meeting planners request the appropriate amount of meeting space. Planners can also ask for meeting space pricing from hotels in the monetary currency of their choice. By using RFP attachments, meeting planners can send RFPs in any language via the Cvent Supplier Network. Working closely with over 300 hotel chains worldwide, Cvent ensures planners will get a fast response to their meeting space inquiries.
Cvent also features over 25 international destinations on the Cvent Destination Guide to help clients plan meetings internationally including locations such as London, Paris, Vienna, Amsterdam, Singapore, Seoul, Toronto, Aruba, Jamaica, and the Bahamas.
About Cvent:
Founded in 1999, Cvent has over 475 employees worldwide. Cvent offers web-based software with features including meeting site selection, event sourcing, online event registration, event management, event website creation, and web surveys. Cvent helps over 14,000 planners in 22 countries manage 175,000 events, surveys and marketing campaigns per year. Cvent has processed $1 billion in online payments and has managed over 10 million event registrations and responses for its clients. For more information on Cvent's web-based software, please visit http://www.cvent.com.
Contact:
Kate Slonaker
Marketing Manager
703-226-3547
http://www.cvent.com
###