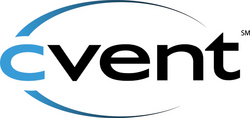 Planners can now easily create an online community that is integrated with their event registration process.
McLean, VA (Vocus) July 23, 2009
Cvent, the premier provider of online event management and survey software solutions has announced a strategic partnership with Pathable, the leading provider of social networking and online communities for meetings and conferences. Through Cvent's new social networking features, planners can increase attendance at their events and improve the networking and communication between attendees. Ultimately, the new social networking features can help attendees get more out of attending a meeting or conference.
"Social media allows attendees to schedule more private meetings during conferences and build better relationships with other attendees," said Brian Ludwig, Cvent's Vice President of Sales. "Planners can now easily create an online community that is integrated with their event registration process."
Some of the features of the social networking offering are as follows:
Attendee Community Features

Attendee directory with photo, links and bios
Attendee match-making recommendations
1:1 private messaging plus interest-based discussion groups
Blog and Flickr feed display and aggregation
Rich Twitter integration
Optional single-page conference-wide wiki
iPhone, Blackberry web interface to above
Conference Calendar

Upload a calendar from CSV
Multi-track support
Attendee-printable personalized schedule
Optional per-session attendee-editable wiki
Hosting of materials per session (Powerpoints, PDFs, etc.)
Sponsors

Front-page representation
Full page, including links to web site, Twitter, etc.
Automatic roll-up of attending representatives
Top-line placement in relevant searches
Management Dashboard

Attendee, sponsor and calendar management tools
Customizable host-to-attendee invitations and messages
Surveys / Polls
Fully integrated with Cvent registrations services and API
Secure hosting and privacy controls
"It's telling that Cvent and Pathable were first introduced through mutual customers," said Jordan Schwartz, CEO of Pathable. "This partnership delivers what event planners and attendees have been asking for: a best of breed event management and registration solution combined with a robust social networking platform. Now attendees can be confident that when they register for an event, they'll have the tools to make the valuable business connections they're counting on."
About Cvent:
Founded in 1999, Cvent has over 475 employees worldwide. Cvent offers web-based software with features including online event registration, event management, event website creation, meeting site selection, event sourcing and web surveys. Cvent helps over 14,000 planners manage 175,000 events, surveys and marketing campaigns per year. Cvent clients have sent over 500 million event invitations, have processed $1 billion in online payments and have managed over 10 million event registrations and responses using Cvent's software. For more information on Cvent's web-based software, please visit http://www.cvent.com.
About Pathable
Pathable is the leading provider of social networking software for conferences and events. The platform is an easy-to-use community and social network helping attendees and sponsors connect before, during and after an event. Pathable leverages prior investments made by attendees with other social services such as Twitter, Facebook, LinkedIn and blogs to create a comprehensive profile of the attendees while creating an intimate community of people attending a real-world event together. Pathable offers a white label, B2B service that integrates into the event's existing brand and web presence as well as optimized interfaces for the iPhone and Blackberry. Based in Seattle, Pathable serves events around the world.
Media Inquiries Contact
Kate Slonaker
Marketing Manager
kslonaker (at) cvent.com
703-226-3547
http://www.cvent.com
###