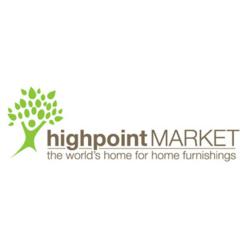 High Point Market is the largest furnishings industry trade show in the world
Chicago, IL (PRWEB) October 11, 2012
Founded in 1909 in High Point, N.C., the High Point Market was created to allow the area's retailers an opportune means of handling business. According to highpointmarket.org, the Market is "the largest furnishings industry trade show in the world, bringing more than 75 thousand people to High Point every six months." With 180 buildings, 11.5 million square feet of show space, it is sure to be filled with a wonderful array of lighting introductions from a range of brands.
High Point Market offers more merchandise in more categories and styles than any other home furnishings trade show, so it is no surprise that some of the newest lighting products will be exhibited with plenty of unique designs.
The Fall 2012 Market campaign is "Fashion Focus," which aspires to show people how to find their own personal style within these products to revitalize their home. Some of the lighting companies who will be exhibiting their products are Palecek, with their Biscayne Glass Disc table lamp; Dale Tiffany, with the Zoe crystal buffet lamp from the Crystal Collection; Wunderley, displaying their antique brass-finished triple pendant; as well as Robert Abbey, Lumisource, Wilwood Lamps, Cyan Design and so much more.
Cyan Design happily announced an expansion of 1,550 square feet at their High Point showroom in April 2009 and this year the Texas-based company will again be featuring their newest unique and decorative lighting, lamps furniture and accessories at the Market. Each year Cyan Design designs their showroom with a distinct style and according to cyandesign.biz, "the bountiful space and engaging design serve as the perfect showcase for the company's vast array of accessories, furniture and new lighting fixtures."
High Point Market had a successful show in the Spring and featured an array of new lighting products from brands like Crystorama, Kichler Lighting and Uttermost. The point of the Market is to showcase the newest products from these brands; each company typically exhibits a handful of their more unique products. Here are some of the new products that wowed at the Spring Market:
Crystorama - The Celia pendant, Channing chandelier, Harper chandelier, Solstice sconce and Calypso chandelier
Kichler - The St. Kitts table lamp, Corbel accent lamp and Dagmar table lamp
Uttermost - The Amerigo floor lamp, designed by Carolyn Kinder
With the victory of the Spring session, the excitement of this Fall's Market is intensifying as new exhibitors are coming together and past exhibitors are growing their existing spaces. There is a lot to look forward to for businesses, retailers and even consumers interested in the lighting industry, as the latest and most innovative lighting designs will be revealed.
According to highpointmarket.org, "the entrepreneurial spirit that built the High Point Market, combined with a commitment to excellence and determination to meet and overcome all challenges, continues to drive the Market forward as it embarks on another century of innovation."