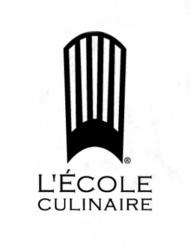 St. Louis, MO (PRWEB) November 26, 2012
L'Ecole Culinaire is offering the community holidays savings, pre-ordered platters, cooking classes in St. Louis and more. Guests have several options. They can choose to dine at the Presentation Room Restaurant located at 9811 S. Forty Drive, to dine at home with catering from L'Ecole Culinaire Academy, or to reserve the Le Food Truck for customized service from Monday, Nov 26 through Monday, Dec 31.
The Presentation Room Restaurant at L'Ecole Culinaire is providing those that purchase a $25 gift certificate with an extra $5 gift certificate during the holiday season to use in restaurant. The Presentation Room and Le Food Truck can be reserved for a night of holiday joy or a delicious meal at home created by L'Ecole Culinaire chefs and students. The Presentation Room allows futures chefs to work in the final phase of their culinary program in St. Louis. Also available this holiday season, patrons can pre-order platters from the restaurant and select from an array of dishes such as mini beef wellingtons, candied bacon wrapped spicy shrimp and mini éclairs. Another option is to enjoy delivery and customized menu options from Le' Food Truck. The Le' Food Truck was created by L'Ecole Culinaire and offers a varied range of tasteful offerings, including many healthful options.
For those hosting holiday gatherings, L'Ecole Academy can create delicious cuisine to entertain the pallet of any guest. Selections include shrimp punttanesca, Southwestern pasta salad and assorted chocolate truffles. Holiday cooking classes are also offered through L'Ecole Culinaire Academy.
For more information about the Presentation Room Restaurant visit http://www.lecole.edu or call (314) 587-2433. For more information about L'Ecole Academy visit http://www.lecoleacademy.com or call (314) 264-1999.
About L'École Culinaire Academy
L'Ecole Culinaire Academy offers gourmet cooking courses in St. Louis designed for the public. Classes range from cooking to wine tasting; ice carving to baking. The 2,000-square-foot facility is equipped with high-end residential appliances to give students the feel of a home kitchen. L'Ecole Culinaire Academy is located at 9200 Olive Boulevard, Suite 108, in the Shoppes at Price Crossing, Olivette. More information about the Academy can be found at http://www.lecoleacademy.com or by calling 314-264-1999.
L'Ecole Academy
9200 Olive Blvd, Suite 108
Olivette, MO 63132
314-264-1999
About L'École Culinaire
As part of Vatterott Educational Centers, Inc., L'École Culinaire offers culinary schools in St. Louis and Memphis for the career-minded chef. Students experience hands-on learning and instruction from professionals in the culinary industry. The L'École Culinaire curriculum is designed to provide all students with an exceptionally strong and well-rounded background in all aspects of the hospitality and food and beverage industry. For more information, please visit http://www.lecole.edu.
L'Ecole Culinaire
9811 South Forty Drive
St. Louis, MO 63124
314-587-2433