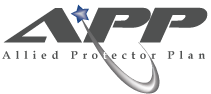 "Our program offers comprehensive and proactive solutions to the critical cyber security issues faced by businesses today," Urvish Patel, Program Manager for the Allied Protector Plan.
Tampa, FL (PRWEB) July 10, 2012
The Allied Protector PlanSM announces the launch of a Cyber Liability Insurance Program for healthcare professionals. This program offers comprehensive and proactive solutions to the critical cyber security issues faced by businesses today.
The APP partners with the Beazley Group, who manages five Lloyd's groups, and offers a well-designed Cyber Liability Insurance Program that offers clients valuable risk management advice; and swift and reliable response services activated in the event of a claim.
Here are some of the highlights of the program features and services:

This Insurance provides a variety of industry-leading coverages for emerging data security and privacy exposures facing companies today.

Provides on-line tools, legal summaries, compliance forms, training programs, and expert guidance to help you implement a strategy to reduce your risk of loss.

A unique insurance, loss control and risk mitigation service that provides a comprehensive service to notify and protect the customers of policyholders that have suffered a data breach.

This interactive map provides information regarding security breach notification legislation which has been enacted in US jurisdictions.
About Allied Protector Plan
The Allied Protector PlanSM (APP)SM is underwritten by Lloyds of London and offers professional and general liability insurance coverage for medical professionals. The APP specializes in customized professional liability and business insurance programs for the healthcare industry. The Cyber Liability Insurance Program is offered through the Beazley Group, which manages five Lloyd's syndicates.
Insurance Coverage Territory for Allied Protector PlanSM
Alabama, Alaska, Arizona, Arkansas, California, Colorado, Connecticut, Delaware, Florida, Georgia, Hawaii, Idaho, Illinois, Indiana, Iowa, Kansas, Kentucky, Louisiana, Maine, Maryland, Massachusetts, Michigan, Minnesota, Mississippi, Missouri, Montana, Nebraska, Nevada, New Hampshire, New Jersey, New Mexico, New York, North Carolina, North Dakota, Ohio, Oklahoma, Oregon, Pennsylvania, Rhode Island, South Carolina, South Dakota, Tennessee, Texas, Utah. Vermont, Virginia, Washington, West Virginia, Wisconsin, Wyoming, the District of Columbia and Puerto Rico
The Allied Protector Plan is a division of B&B Protector Plans, Inc., specializing in Professional Liability Insurance, and is a wholly owned subsidiary of Brown & Brown, Inc.