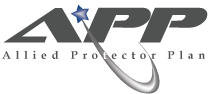 Our program offers comprehensive and proactive solutions to the critical cyber security issues faced by businesses today," Urvish Patel, Program Manager for the Allied Protector Plan
Tampa, FL (PRWEB) July 20, 2012
The solution, known as BBR Select, offers forensic, legal, notification, credit monitoring and call center services, ensuring that when a breach occurs the affected organization can move swiftly to protect its reputation with customers.
The policy provides notification and credit monitoring for affected individuals (normally in the range of 25,000 to 50,000, though higher numbers can be covered) as well as third party liability coverage of $1 million with higher limits available on request. Premiums start as low as $260 per professional
"Not only are small businesses such as dental offices, as vulnerable to data breaches as their larger counterparts, in many cases they may be more vulnerable as they cannot afford the latest technology to keep ahead of hacking and malware threats. But now, they have access to comprehensive and affordable coverage to protect their most precious resource – the goodwill of their customers – in the event that a data breach occurs," said James Eaton, who heads the Beazley small business program underwriting team focusing on technology, media and business services risks.
Information exposures due to lost or stolen medical records are difficult to control and are subject to many different types of loss events. Regulators also have a growing interest in protecting patients. Under the Health Insurance Portability and Accountability Act (HIPAA) regulations, breaches must be notified that pose "a significant risk of financial, reputational or other harm" to the individuals affected. More recent HIPAA amendments outline mandatory fines for improper Protected Health Information (PHI) disposal.
Benefits of this specific BBR Select program include:

Breach response services provided outside the third party limit of liability, ensuring that this limit will not be eroded by prior use of the available breach response services
Forensic and legal assistance from a panel of experts to help determine the extent of the breach and the steps needed to comply with applicable laws
Notification provided on the basis of the number of affected individuals, not a dollar amount, to persons who must be notified under applicable law
Each notified individual to receive an offer for 12 months of free 3-bureau credit monitoring
Identity theft-related fraud resolution services for individuals enrolled in credit monitoring who become victims of identity theft
A free loss control information service provided with each policy, including compliance and breach response information, email alerts of key legal and regulatory developments, and expert on-line support for client questions on data security issues
Additional insuring agreement providing for indemnification of Payment Card Industry (PCI) fines and penalties, covering up to $100,000 in fines and penalties resulting from noncompliance with published PCI data security standards.
Regulatory defence and penalties coverage up to $250,000;
Public relations and crisis management expenses up to $100,000
About Allied Protector Plan(SM)
The Allied Protector PlanSM (APP)SM is underwritten by Lloyds of London and offers professional and general liability insurance coverage for medical professionals. The APP specializes in customized professional liability and business insurance programs for the healthcare industry. The Cyber Liability Insurance Program is offered through the Beazley Group, which manages five Lloyd's syndicates.
Insurance Coverage Territory for Allied Protector PlanSM
Alabama, Alaska, Arizona, Arkansas, California, Colorado, Connecticut, Delaware, Florida, Georgia, Hawaii, Idaho, Illinois, Indiana, Iowa, Kansas, Kentucky, Louisiana, Maine, Maryland, Massachusetts, Michigan, Minnesota, Mississippi, Missouri, Montana, Nebraska, Nevada, New Hampshire, New Jersey, New Mexico, New York, North Carolina, North Dakota, Ohio, Oklahoma, Oregon, Pennsylvania, Rhode Island, South Carolina, South Dakota, Tennessee, Texas, Utah. Vermont, Virginia, Washington, West Virginia, Wisconsin, Wyoming, the District of Columbia and Puerto Rico
The Allied Protector Plan is a division of B&B Protector Plans, Inc., specializing in Professional Liability Insurance, and is a wholly owned subsidiary of Brown & Brown, Inc.