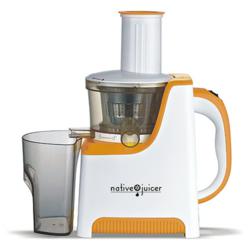 Austin, TX (PRWEB) November 22, 2011
Holiday shoppers looking for the best Cyber Monday deals online on November 28 will enjoy 10 to 20 percent off discounts at the online retailers Oransi and Amorwares plus free shipping, the companies announced today. In addition, select items on Amorwares, the popular online auction website, will be up to 50 percent off. Oransi carries green home products such as HEPA air purifiers, laundry products, ionic deodorizers and replacement filters. The company's most popular and highly rated air purifiers, the Finn UV Air Purifier and v-HEPA Max Air Purifier, will be on sale and will also feature free shipping.
Amorwares offers customers the latest in kitchen electrics, cookware and housewares at the best prices and free shipping. The auction-style online retailer features a variety of high quality juicers, blenders, air purifiers, air conditioners, vacuum cleaners, water filters, dehumidifiers, microwave ovens and espresso machines and more. Amorwares is a unique online marketplace where shoppers participate in a fun daily auction and receive points when they sign up, shop online or submit product reviews. Auction bids on Amorwares cannot be purchased. While Amorwares' daily auction allows customers to save big by winning the newest home products, the online marketplace's detailed buying guides and extensive product reviews allow shoppers to find the product best for them.
In addition to Oransi offering 10 to 20 percent off discounts and Amorwares offering up to 50 percent off auction items, both companies will be providing customers with free shipping. Oransi and Amorwares provide customers with quick ground delivery of an order with holiday shoppers receiving their order items within just a few days.
Visit http://www.oransi.com or http://www.amorwares.com/ for more information.
###