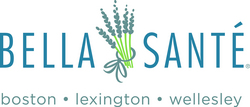 On Cyber Monday our website traffic increased 76% and our Internet sales increased 59% compared to 'Cyber Monday' a year ago.
Boston, MA (PRWEB) December 3, 2009
The Washington Post reported that Cyber Monday Website traffic rises 8%. According to Coremetrics, a marketing optimization company, internet sales rose 13.7% on Cyber Monday compared to Cyber Monday 2008.
Contrast those statistics to Boston's Bella Sante Day Spas who reported today "Cyber Monday Website traffic rose 76% and Cyber Monday Internet sales rose 59%" - said Tiffany Amorosino, COO of Bella Sante.
Why is Bella Sante enjoying so much growth in Website traffic and internet sales? Perhaps it is Bella Sante's ten year record of winning more Best of Boston Awards than any other spa in Massachusetts. Or perhaps it is the fact that they have built a strong client base where the majority of their clients are repeat customers. In fact, some of their repeat clients come from as far away as 200 miles to get services at one of the three spa locations located in Wellesley, Lexington and on Newbury Street in Boston.
The Bella Sante management style is focused on making sure their clients get the best care at every level. It starts with skilled concierges answering the phones to highly trained staff providing services to managers following up with clients. The results produce statistics such as today's impressive growth in Cyber Monday traffic and internet sales.
Their centralized call center takes reservations for the Bella Sante Spa's three locations making getting an appointment easy and fast. In addition, the call center takes orders for Gift Certificates and runs the retail transactions for the online store.
While traffic is significantly higher than last year a review of the average wait time for a caller to talk with a Bella Sante call center concierge on Cyber Monday was 21 seconds.
The caller then talks to an experienced concierge who will help them make a reservation, get advice on a treatment, order Gift Certificates or order products used at the spa such as Carita-Paris, Phytomer, Cosmedix, Kai and MamaMio.
The total commitment of Bella Sante management and staff at every level of customer interaction has paid off in 2009.
Simply put Bella Sante is continuing their tradition of being the Best of Boston in all regards.
About Bella Sante:
Bella Sante is and has been the premier day spa in the Boston Metro area for more than a decade and has the honor of having won more Best of Boston awards than any other spa for the last 10 years. Their history is that a majority of their clients are repeat customers because they get consistent, excellent treatment by the highly trained and wonderful staff.
Bella Sante's record with clients is hard to surpass. Bella Sante also has clients from all across the United States that year after year order Gift Certificates for their friends, co-workers, family and loved ones in Massachusetts. Customers can also place orders on line for Gift Certificates or for the outstanding products they use in their spa such Carita-Paris, Phytomer, Cosmedix, Kai and MamaMio.
When it comes to pampering, both the clients and Boston Magazine agree that Bella Sante is simply the Best in Boston. Bella Sante has locations in Wellesley, Lexington and Newbury Street. http://www.bellasante.com . You can follow Bella Sante on Twitter You can become a fan on Facebook.
Media contact
Tiffany Amorosino
617-594-6669
Vice President of Operations
Sara Lahey
617-424-9930
###