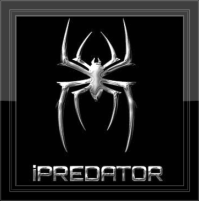 Kingston, New York (PRWEB) September 30, 2012
October in the United States is both National Anti-Bullying Awareness Month and National Cyber Security Awareness Month. To encourage community discussions on cyberbullying and anti-bullying awareness, Dr. Michael Nuccitelli, NYS licensed psychologist and forensic consultant, has made available a free cyberbullying awareness article for businesses and all organizations to disseminate to their consumers and citizens of their community.
Available to freely print or download, Dr. Nuccitelli has made the article public domain and with no copyright issues. Having no copyright restrictions allows anyone to edit and/or remove his authorship. His only request is that the recipient helps his/her community engage in discussions on the devastating impact cyberbullying has on all children. .
Given the purpose of his article is to boost community and/or digital reputation, Dr. Nuccitelli has made his article public domain with no copyright issues allowing anyone to remove and/or edit his name, contact information and website domain. Dr. Nuccitelli stated, "Under the tenets of "social cause marketing", a professional or business that disseminates educational information, that is beneficial to their community, have a higher probability of generating more revenue and increases their professional image as being conscientious. Awareness of cyberbullying and the tactics children use to disparage other children is not just an educational or familial problem, but a societal epidemic requiring immediate attention."
Dr. Nuccitelli is honored that the American College of Forensic Examiner International (ACFEI) published his full cyberbullying tactics article in their quarterly forensics journal, The Forensic Examiner. In 2011, Dr. Nuccitelli's theoretical construct, iPredator, was published and introduced readers to his theory of all malevolent and nefarious activities that occur using Information and Communications Technology. Of the various typologies included in iPredator, a significant percentage of children engaged in cyberbullying is included. A brief definition of his two constructs is as follows:
iPredator: A child, adult or group who, directly or indirectly, engages in exploitation, victimization, stalking, theft or disparagement of others using Information and Communications Technology (ICT.) iPredators are driven by deviant fantasies, desires for power and control, retribution, religious fanaticism, political reprisal, psychiatric illness, perceptual distortions, peer acceptance or personal and financial gain. iPredators can be any age, either gender and not bound by economic status, race or national heritage.
iPredator is a global term used to distinguish anyone who engages in criminal, deviant or abusive behaviors using Information and Communications Technology (ICT.) Whether the offender is a cyberbully, cyberstalker, cyber harasser, cyber criminal, online sexual predator, internet troll or cyber terrorist, they fall within the scope of iPredator.
iPredator Bridge: iPredator Bridge is a theoretical tenet of iPredator representing the exploration and study of people who decide to use Information and Communications Technology (ICT) to harm others motivated by greed, power, control, narcissism or psychopathology. iPredator Bridge investigates why some people draw near to this nefarious and malevolent realm hidden in cyberspace and through ICT, contemplate the benefits and detriments, decide to proceed, and then continue a trajectory where their cognitive, affective, behavioral and perceptual states are directly or indirectly harmful to others and society. For those who cross this proverbial bridge, they enter a world where their choices are increasingly governed by criminal, deviant, immoral and maladaptive processes.
The iPredator Bridge is a symbolic representation of the approach, route and initial crossing into the realm of the iPredator. In a rudimentary and abstract way, it is posited that cyberspace, ICT and all future technological advancements, related to information technology, is an extension of the mind and the instinctual drives of the collective brain to replicate itself outside a human organism.
To help stem the growth and widespread usage of Information and Communications by children who abuse other children, Dr. Nuccitelli offers a free cyberbullying tactics article for professionals and businesses to disseminate to their consumers and community during National Anti-Bullying Awareness Month.
Cyberbullying Tactics Download Link: http://darkpsychology.co/national-anti-bullying-awareness-month-cyberbullying/
"Good people say good things about others. Bad people say bad things about others. What comes out of a person's mouth is a reflection of what is inside of them." Robert O'Block Ph.D., Psy.D., Founder and Publisher American College of Forensic Examiners International (2012)
About iPredator Inc.
iPredator Inc. was founded in 2012 to provide education, investigation and consultation to consumers and organizations on cyber bullying, cyber harassment, cyber stalking, online sexual predation, cybercrime, cyber terrorism, internet safety and digital reputation. Created by a New York State licensed psychologist and certified forensic consultant, Dr. Michael Nuccitelli, iPredator Inc.'s goal is to reduce victimization, theft and disparagement from online assailants. In addition to assisting citizens, iPredator Inc.'s mission is to initiate a nationally sustained Internet safety educational & awareness campaign. In June 2012, Dr. Nuccitelli & iPredator Inc. launched their Internet Safety Education & Investigation website, http://www.iPredator.co, offering site visitors an enormous amount of free information. Dr. Nuccitelli has extensive media experience and truly enjoys educating the public on Cyberbullying, iPredator Awareness, Internet Safety, Internet Culture & local/national criminal news.
Contact:
Dr. Michael Nuccitelli
Chief Operating Officer
iPredator Inc.
845-592-0722
Forensics Blog: Dark Psychology