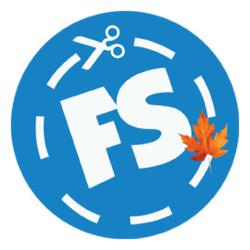 Don't wait out in the cold! Avoid the Black Friday line ups and stampedes. Shop online this Cyber Monday.
Toronto, Ontario (PRWEB) November 24, 2012
Black Friday is a well-known exercise in consumer excess, a time when the holiday shopping season kicks into high gear and the available store deals, sales, and coupon savings reach an annual high point. It may not be a holiday in Canada, but the tradition has spread here as Canadian retailers seek to compete with their American brethren in what is without fail one of the biggest shopping days of the year.
Of course, Christmas is a month long these days, and getting back to work after the weekend doesn't stop the shopping in this highly connected era. As a result, a new tradition has been born – "Cyber Monday."
Cyber Monday, like Black Friday, began in the States – digital retailers noticed that people were returning to work, going online, and immediately picking up where they'd left off at the brick and mortar stores. Smart companies immediately began pushing online only discounts and specials to draw them in. These Cyber Monday deals and sales became so widespread, before long the first Monday after American Thanksgiving became synonymous with the single best day for consumers to shop online for the guaranteed biggest savings.
Canadian companies such as Dell Canada, Garage, People's Jewellers and The Body Shop quickly followed the lead of their American competitors, bringing Cyber Monday up north. "Why line up when you can get the same great deals online?", said Shannon, a spokesman for online Canadian coupon site FabulousSavings.ca. "Cyber Monday enables shoppers in Canada to get their holiday shopping done over the Internet at discount prices comparable to the best Black Friday sales, while avoiding the frenzy of shopping in-store."
Launched in 2009, FabulousSavings.ca is one of the biggest and best coupon site in Canada, offering free online coupons to shoppers across the nation. FabulousSavings.ca is the Canadian counterpart of FabulousSavings.com, a U.S. coupon website that has been helping Americans save money since 1999. Now it's Canada's turn! Our goal is to make saving money easy for Canadians, which is why we have free coupons for all shopping needs.