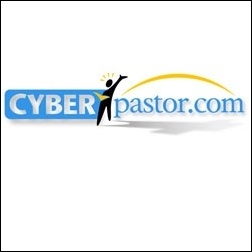 The Internet is turning into America's new front porch
Orlando, FL (PRWEB) July 5, 2006
The Internet has long been synonymous with file sharing, online banking, and XXX websites. It will soon be synonymous with finding God, that is, if Pastor Andrae Bailey has his way. His Quest Foundation has just launched a new and unique religious Internet website, Cyberpastor.com. The site will have Pastor Bailey bringing video Internet devotionals and religious short films via their website every day.
Although many churches have branches of their ministry directed at the Internet, Pastor Andrae Bailey has left his traditional local church roots, to focus his full ministry efforts online. His experience working for two multi-thousand member churches over the past decade left him poised to start his own local church. Last year, during the planning process, he felt compelled to go a new, and somewhat unconventional direction in trying to reach people. "I was driving down the road one day and realized there was a church on almost every corner," explained Pastor Bailey, "but when I looked at the Internet, people had very limited spiritual resources to choose from."
"My heart has always been to reach as many people as possible with the message of God's love, and I feel like there is no better way to do that in the 21st century than to use the Internet," said Cyberpastor.com founder, Pastor Andrae Bailey. "With people's lives becoming busier and busier, if we in the religious community are going to stay relevant, we must use the Internet as a primary source to reach people," explained Pastor Bailey.
With traditional church attendance declining nationwide over the past two decades, more and more Americans are turning to the Internet for religious content and experiences. In a recent article, The Pew Foundation estimates that the amount of people getting their spiritual needs met via the Internet is increasing greatly. The article states that nearly two-thirds of Americans desire to use the Internet for part, or all of their spiritual life. Research shows that these numbers should increase rapidly over the next decade.
"The Internet is turning into America's new front porch," commented Pastor Bailey. "It is the place where people are coming together, sharing ideas, and spending a lot of their personal time." Pastor Bailey believes that for the religious community to be effective, they must be proactive in helping bring new resources to the Internet for those searching, and wanting religious content. "The next great battleground for the hearts and minds of our nation is the Internet," said Pastor Bailey.
Cyberpastor.com was created by Pastor Bailey's Quest Foundation using his own personal finances. The television equipment, computers, programs, and staff have totaled almost $75,000 dollars to date. However, Pastor Bailey sees it as an investment in the future. "I felt like if we used our own money to make the site, and then gave people the opportunity to view the content for free, we could take any worries or doubts out of people's minds that we were doing this for the wrong reason," he explained. "We are confident that if we produce quality content, and keep our motives pure, that God will supply all our needs long term."
Cyberpastor.com is the creation of Andrae Bailey and the innovators of Quest Foundation. Whether you are looking for advice on dating, self-help, overcoming addictions, career choices, or other personal interests and goals, cyberpastor.com is dedicated to bring you the eternal perspective of God's Word.
Contact Information
Pastor Andrae Bailey
# # #