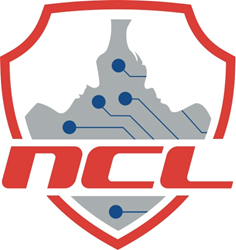 Chevy Chase, Maryland (PRWEB) September 29, 2017
If ethical hackers tested what they know, their work would be considered hacking, which is illegal. Instead, the next best solution is for them to test those skills in practical situations through the National Cyber League (NCL). Now is the time to sign up for the NCL Fall Season.
This one-of-a-kind virtual game puts aspiring cybersecurity professionals in real-life situations where they have to employ what they know to succeed. Preparatory game challenges, a preseason game in the NCL Stadium used to rank knowledge/skills, full access to the Gymnasium to work on exercises, and an individualized Scouting Report are some of the perks for joining this virtual training. Participants can not only challenge themselves in the Gymnasium, but learn their strengths and weaknesses to help them improve.
Uniquely, they can get the simulated experience of being a cybersecurity analyst at a police station, where hackers suddenly infiltrate the city's networks, for example. They have the opportunity to prove their talent by hunting those hackers down! One game scenario might require them to grab metadata from an image to track where the hackers have been. The next scenario might require them to analyze forensic log files to identify who exfiltrated data from the police station's network. 
Each game challenge revolves around skills such as open source intelligence, scanning, enumeration and exploitation, password cracking, network traffic analysis, log analysis, wireless security, cryptography, and web application security, just like an actual cybersecurity professional. 
Players are scored based on their ability to complete the tasks as well as their accuracy and speed in completion. They also are separated into different brackets (Gold, Silver, Bronze) based on skill level. Afterwards, all players receive a report that identifies their strengths and weaknesses. It's pretty sweet, and it's getting their feet in the door! 
Regular season registration ($25) ends tonight, Sept. 29 with a $10 fee for anyone who registers Sept. 30 and Oct. 1. For more information or to register, visit http://www.nationalcyberleague.org.
About National Cyber League  
The National Cyber League (NCL) provides a cybersecurity training ground in a game-like environment that requires participants to work individually in Regular Season and in teams during Postseason Games. The competition is designed for participants to solve real problems with actual deadlines under enormous time, technical and resource constraints. The NCL provides colleges and universities across the country with curricula to assist in student preparation for the competition. Companies seeking qualified talent can view NCL's Scouting Reports to evaluate potential cybersecurity professionals who have demonstrated skills in NCL game play. The NCL is where cybersecurity is a passion…for students, faculty and the workforce. To learn more, visit http://www.nationalcyberleague.org.