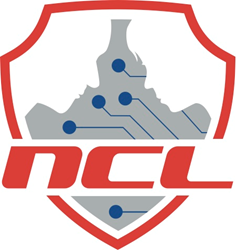 I can say that before I started the NCL I did not know much and since then I have learned so much.
Chevy Chase, MD (PRWEB) March 23, 2017
Participants rave about it and employers crave the experienced cybersecurity talent that the National Cyber League (NCL) validates. Get on board with what everyone in cybersecurity is talking about before registration closes on March 25 for the 2017 NCL Spring Season.
NCL provides hands-on lab exercises, available 24x7 in its virtual Gymnasium, for participants to develop their cybersecurity knowledge and skills, and the NCL Stadium, where these same participants validate their knowledge and skills through individual and team play. Employers looking for qualified cybersecurity talent need only examine the NCL Scouting Reports - assessments on a participant's strengths and weaknesses, across a range of competencies - to find the most skilled and appropriate match for their organization. New NCL players get caught up in the excitement of beating their scores from game to game, while seasoned participants aim to keep their skills sharp. All participants, however, will make big gains.
"I can say that before I started the NCL I did not know much and since then I have learned so much," says William, an NCL participant. "My school SNHU had 4 teams and we all placed in the 30% range out of 149 teams. One of our teams topped in the top 10. The NCL is a great place to learn cybersecurity and if it were not for the NCL, I would not have come as far as I did. I would recommend the NCL to any school and anyone interested in cybersecurity. I am really looking forward to next year."
NCL provides free materials including instructor syllabi, lab exercises and more for two- and four-year colleges and universities to help integrate the NCL curriculum in the classroom.
Registration for the 2017 NCL Spring Season closes on March 25. For more information, visit nationalcyberleague.org or email info(at)nationalcyberleague(dot)org.
About National Cyber League:
Now in its sixth year, the NCL has a powerful and proven model - provide an ongoing virtual training ground for faculty and students to develop and validate cybersecurity skills using content aligned with individual and team games - which is scalable across many industry certifications, curricula, job roles, and verticals. The NCL assists institutions in participant preparation for its events and for professional certifications. Companies seeking qualified talent can access the NCL's Scouting Reports to evaluate potential cybersecurity candidates who have demonstrated knowledge and skills in the NCL events. The NCL is where cybersecurity is a passion for students, faculty and the workforce. To learn more, visit nationalcyberleague.org.