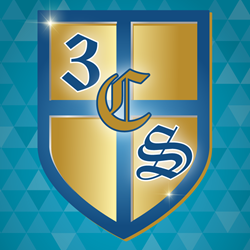 (PRWEB) February 03, 2016
The cybersecurity market is expected to reach $170 billion by 2020 and the Community College Cyber Summit (3CS) is here to help educate those along the way. 3CS is the only national conference for cybersecurity education at community colleges and is currently seeking cybersecurity professionals, educators and researchers to submit proposals to share their knowledge and expertise.
Hosted July 22-24, at the Community College of Allegheny County, the 3rd annual 3CS plans to assist the cybersecurity workforce by educating faculty and staff at community colleges to rapidly expand and enhance cybersecurity programs. Community colleges have capabilities to quickly respond and put in new appropriate programs geared towards the country's cybersecurity needs.
This year's theme is "Expanding the boundaries of cybersecurity programs at community colleges." Ideas should follow one of three tracks: colleges and faculty new to cybersecurity that want to be introduced to this important arena; faculty and administrators familiar with the field that want to learn additional principles, safe practices and hands-on skills; and non-IT faculty in critical infrastructure fields interested in incorporating cybersecurity topics into their curricula.
All proposals should include resources needed to adopt any innovations in participants' classrooms/programs. Proposals are due Feb. 15. For additional information or to fill out and submit the form online, visit 3CS.nationalcyberwatch.org.
The job market for cybersecurity is growing tremendously, and summits like 3CS gives the community college educational system the leverage needed to best support the needs of critical infrastructures, such as telecommunications, transportation, energy, healthcare, banking and financial services, emergency services, manufacturing and water systems.
About Community College Cyber Summit:
The Community College Cyber Summit (3CS) is organized and produced by the National CyberWatch Center, National Resource Center for Systems Security and Information Assurance (CSSIA), CyberWatch West (CWW), Cyber Security Education Consortium (CSEC), Broadening Advanced Technological Education Connections (BATEC), and Advanced Cyberforensics Education (ACE) Consortium, which are all funded by the National Science Foundation (NSF). The outcomes of 3CS will leverage community college cybersecurity programs across the nation by introducing the latest technologies, best practices, curricula, products, and more. To learn more, visit http://3CS.nationalcyberwatch.org.